TAXI DRIVER
We Love Martin Scorsese
(R) USA – 1 hr 54 min  
1976 · d. Martin Scorsese
Reviews
Starring Robert De Niro, Jodie Foster, Cybill Shepherd, Harvey Keitel

Bolstered by Paul Schrader's ferocious script and Bernard Herrmann's haunting score, Taxi Driver represents Martin Scorsese's vision at its most vivid and potent. Amid the chaos and squalor of '70s New York City, cab driver Travis Bickle (Robert De Niro)—"god's lonely man"—comes to see himself as an avenging angel against the forces of depravity.
The Wednesday, November 8 screening will be presented in conjunction with a Cinema Classics Seminar, taught by Andrew Owen, Ph.D. On this date, seating for screening-only attendees will begin at 7:00 pm. Just want to see the film? Purchase your tickets from this page.
---
Patrons are encouraged to purchase tickets in advance, online, using the showtimes listed below the "Buy Tickets" heading. The Box Office is open for ticket sales 30 minutes prior to the first show of the day.
All screenings at BMFI are open seating.
Projections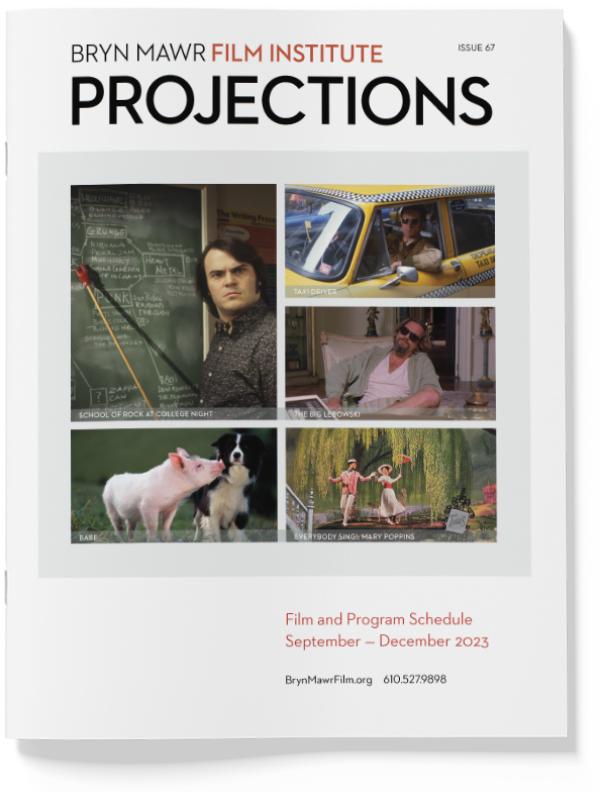 PROJECTIONS 67
September – December 2023
Announcements