THE BIG LEBOWSKI
The Coen Brothers: Uncertainty Principles
(R) USA/UK – 1 hr 57 min  
1998 · d. Joel Coen, Ethan Coen
Reviews
Starring Jeff Bridges, John Goodman, Julianne Moore, Steve Buscemi, Philip Seymour Hoffman, David Huddleston

The Coens' star-packed comedy remixes the detective film for a post-Cold War America. After a misguided extortion attempt leaves his rug ruined, slacker extraordinaire The Dude (Jeff Bridges) and shomer Shabbos Vietnam vet Walter (John Goodman) are drawn into a bizarre adventure involving cowboys, smut-peddlers, nihilists, and Saddam Hussein.
The screening on Wednesday, October 18 is presented in conjunction with the film course Trafficking in the Absurd: The Coen Brothers' Universe, taught by Paul Wright, Ph.D. On that date, seating for screening-only attendees will begin at 7:00 pm. Just want to see the film? Purchase your tickets from this page.
---
Patrons are encouraged to purchase tickets in advance, online, using the showtimes listed below the "Buy Tickets" heading. The Box Office is open for ticket sales 30 minutes prior to the first show of the day.
All screenings at BMFI are open seating.
Projections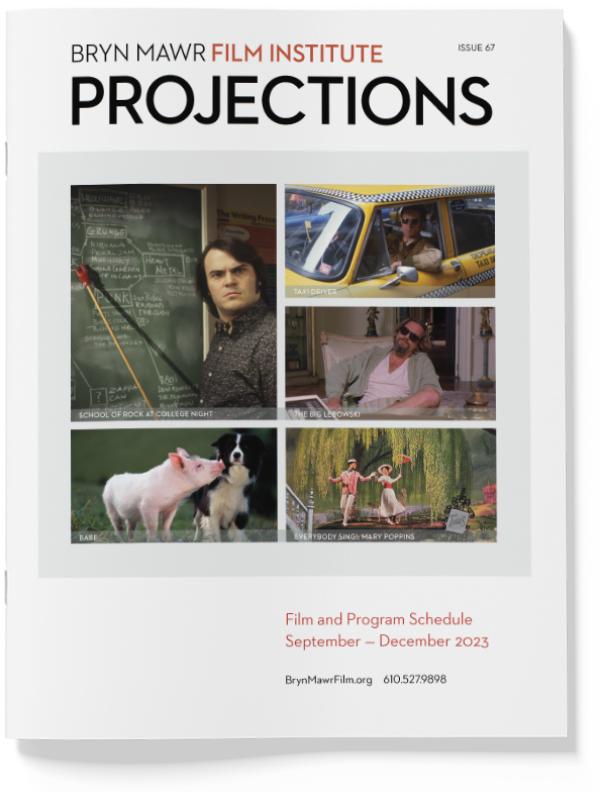 PROJECTIONS 67
September – December 2023
Announcements