THE DARK KNIGHT on 35mm

(PG-13) USA – 2 hr 32 min  
2008 · d. Christopher Nolan
Reviews
Starring Christian Bale, Heath Ledger, Aaron Eckhart, Michael Caine, Maggie Gyllenhaal

In one of the high-water marks of the superhero genre, Christopher Nolan (Memento, Oppenheimer) turns the clash between Batman (Christian Bale) and the Joker (Heath Ledger, in a career-defining, Academy Award-winning performance) into a sleek, high-stakes thriller.
The Saturday, August 12, screening will be presented in conjunction with a Cinema Classics Seminar, taught by Paul Wright, Ph.D. On this date, seating for screening-only attendees will begin at 1:00 pm. Just want to see the film? Purchase your tickets from this page.
35mm print courtesy of Exhumed Films.
---
Patrons are encouraged to purchase tickets in advance, online, using the showtimes listed below the "Buy Tickets" heading. The Box Office is open for ticket sales 30 minutes prior to the first show of the day.
All screenings at BMFI are open seating.
Support
Make your donation today!
Projections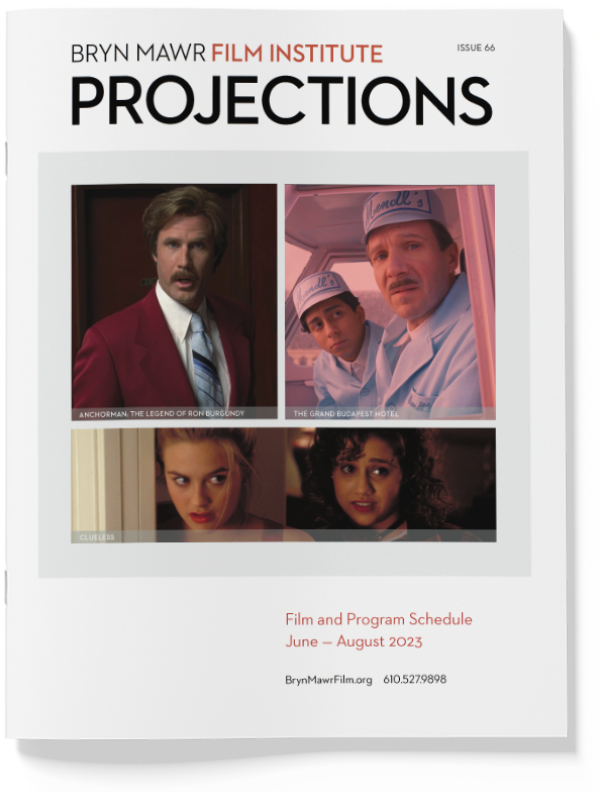 PROJECTIONS 66
June – August 2023
Announcements