THE GRAND BUDAPEST HOTEL
We Love Wes Anderson
(R) USA/Germany – 1 hr 39 min  
2014 · d. Wes Anderson
Reviews
Starring Ralph Fiennes, Tony Revolori, Saoirse Ronan, Adrien Brody, Willem Dafoe

At a luxurious hotel in 1930s Europe, the concierge (Ralph Fiennes) and junior-lobby-boy-in-training (Tony Revolori) are embroiled in a madcap intrigue involving a murdered dowager (Tilda Swinton) and a priceless painting. Meanwhile, a sinister political tide creeps across the continent. Nominated for nine Academy Awards, The Grand Budapest Hotel is the work of an artist at the height of his powers.
The Wednesday, August 16, screening will be presented in conjunction with a Cinema Classics Seminar, taught by Paul McEwan, Ph.D. On this date, seating for screening-only attendees will begin at 7:00 pm. Just want to see the film? Purchase your tickets from this page.
---
Patrons are encouraged to purchase tickets in advance, online, using the showtimes listed below the "Buy Tickets" heading. The Box Office is open for ticket sales 30 minutes prior to the first show of the day.
All screenings at BMFI are open seating.
Support
Make your donation today!
Projections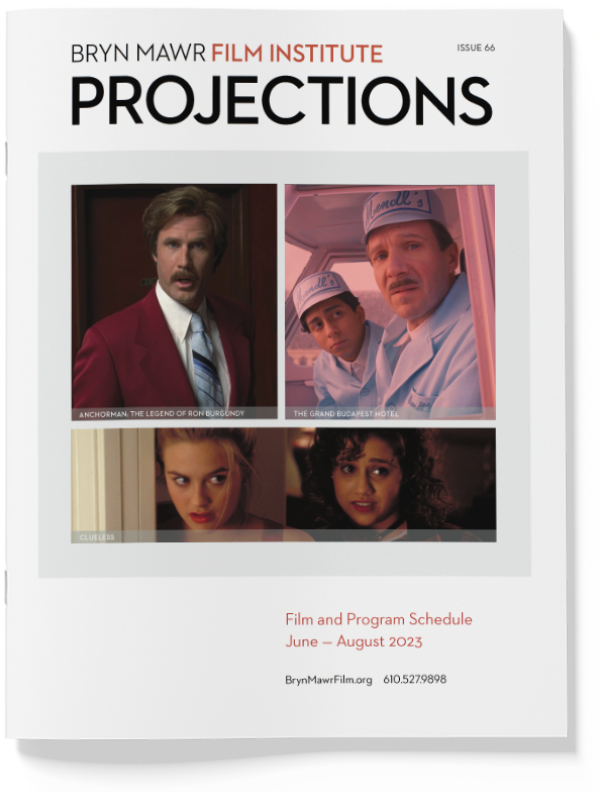 PROJECTIONS 66
June – August 2023
Announcements