THE MALTESE FALCON
Noir Nights
(NR) USA – 1 hr 40 min  
1941 · d. John Huston
Reviews
Starring Humphrey Bogart, Mary Astor, Peter Lorre, Sydney Greenstreet

The lady has a job for detective Sam Spade. Her story smells funny, but her money talks. Soon, Spade is neck deep with a gang of seedy characters chasing a gold bird worth a mint. Beyond its bona fides—John Huston's directorial debut, a star-maker for Bogart, debatably the first film noir—The Maltese Falcon remains a cracking good yarn brimming with tough talk, dangerous dames, and twisting intrigues.
The March 2 screening will be shown in conjunction with the film course Existential Bitterness: Film Noir's Classic Era, 1941-58, taught by Paul Wright, Ph.D. On this date, seating for screening-only attendees will begin at 7:00 pm. Just want to see the film? Purchase your tickets from this page.
---
Patrons are encouraged to purchase tickets in advance, online, using the showtimes listed below the "Buy Tickets" heading. The Box Office is open for ticket sales 30 minutes prior to the first show of the day.
All screenings at BMFI are open seating.
Support
Make your donation today!
Projections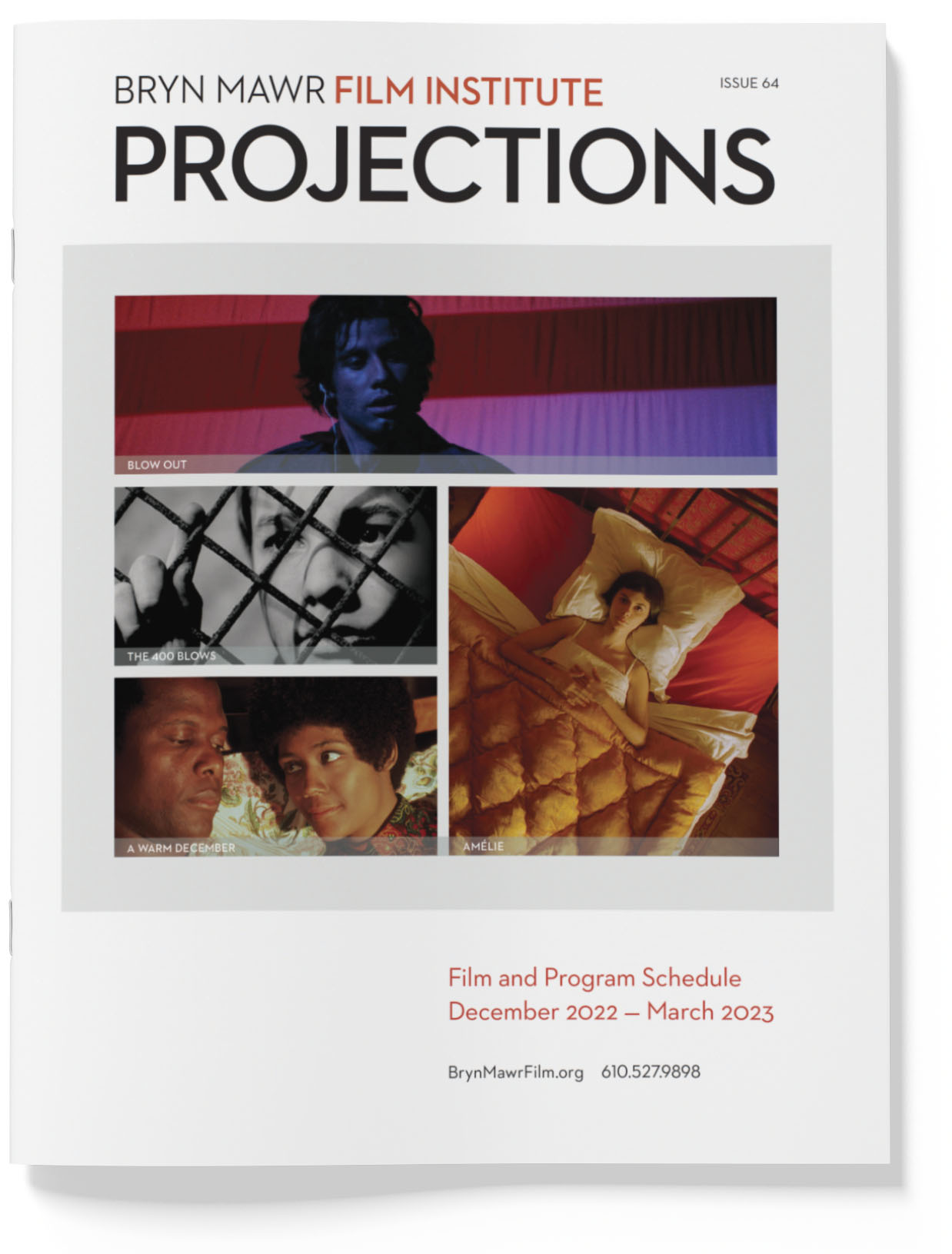 PROJECTIONS 64
December 2022 – March 2023
Announcements