All screenings on Sunday, October 2, and every Monday are VacCinema and require proof of vaccination.
THE MAN WHO FELL TO EARTH
Starman: The Film Legacy of David Bowie
(R) UK – 2 hr 19 min  
1976 · d. Nicolas Roeg
Reviews
Starring David Bowie, Rip Torn, Candy Clark

David Bowie had his first starring role in this metaphysical sci-fi classic. On a mission to save his species, an extraterrestrial disguises himself as a human and amasses a fortune, only to fall into alienation and despair—a scenario well-matched to Bowie's in the mid-'70s.
These screenings will be introduced by BMFI Director of Programs and Education Jacob Mazer.
---
Patrons are encouraged to purchase tickets in advance, online, using the showtimes listed below the "Buy Tickets" heading. The Box Office is open for ticket sales 30 minutes prior to the first show of the day.
All screenings at BMFI are open seating.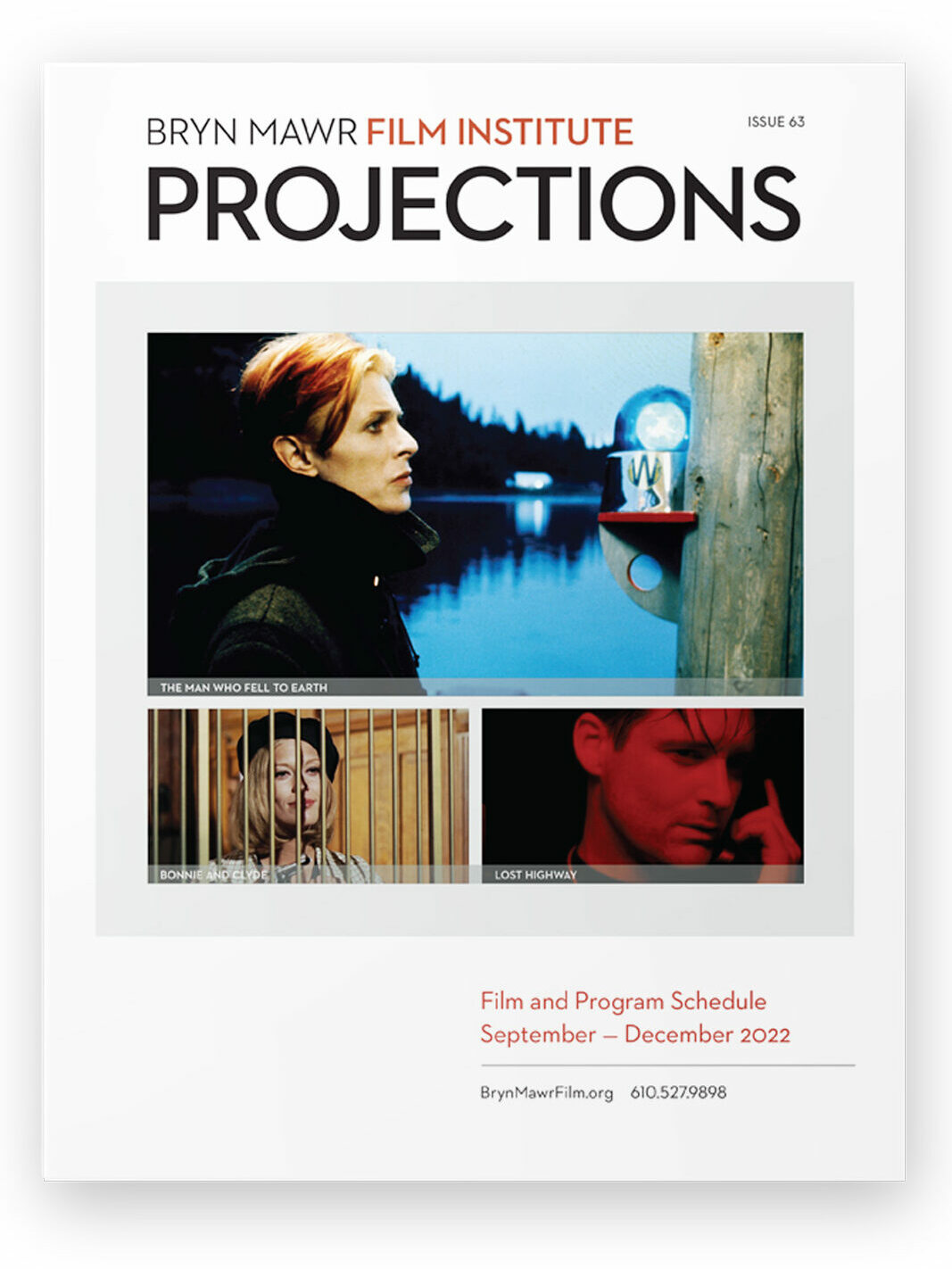 PROJECTIONS 63
September – December 2022
Announcements