THE NIGHT OF THE HUNTER
Noir Nights
(PG) USA – 1 hr 32 min  
1955 · d. Charles Laughton
Reviews
Starring Robert Mitchum, Shelley Winters, Lillian Gish, Billy Chapin, Sally Jane Bruce

Most preachers wouldn't tattoo LOVE and HATE on their knuckles, but most don't make a habit of murdering widows for their money either. Unfortunately for the Harper children, Rev. Harry Powell (Robert Mitchum) is guilty of both, and he's just wedded their mother. Part fairy tale, part horror story, noir all the way, The Night of the Hunter stages an unforgettable confrontation between good and evil in the West Virginia countryside.
The March 9 screening will be shown in conjunction with the film course Existential Bitterness: Film Noir's Classic Era, 1941-58, taught by Paul Wright, Ph.D. On this date, seating for screening-only attendees will begin at 7:00 pm. Just want to see the film? Purchase your tickets from this page.
---
Patrons are encouraged to purchase tickets in advance, online, using the showtimes listed below the "Buy Tickets" heading. The Box Office is open for ticket sales 30 minutes prior to the first show of the day.
All screenings at BMFI are open seating.
Support
Make your donation today!
Projections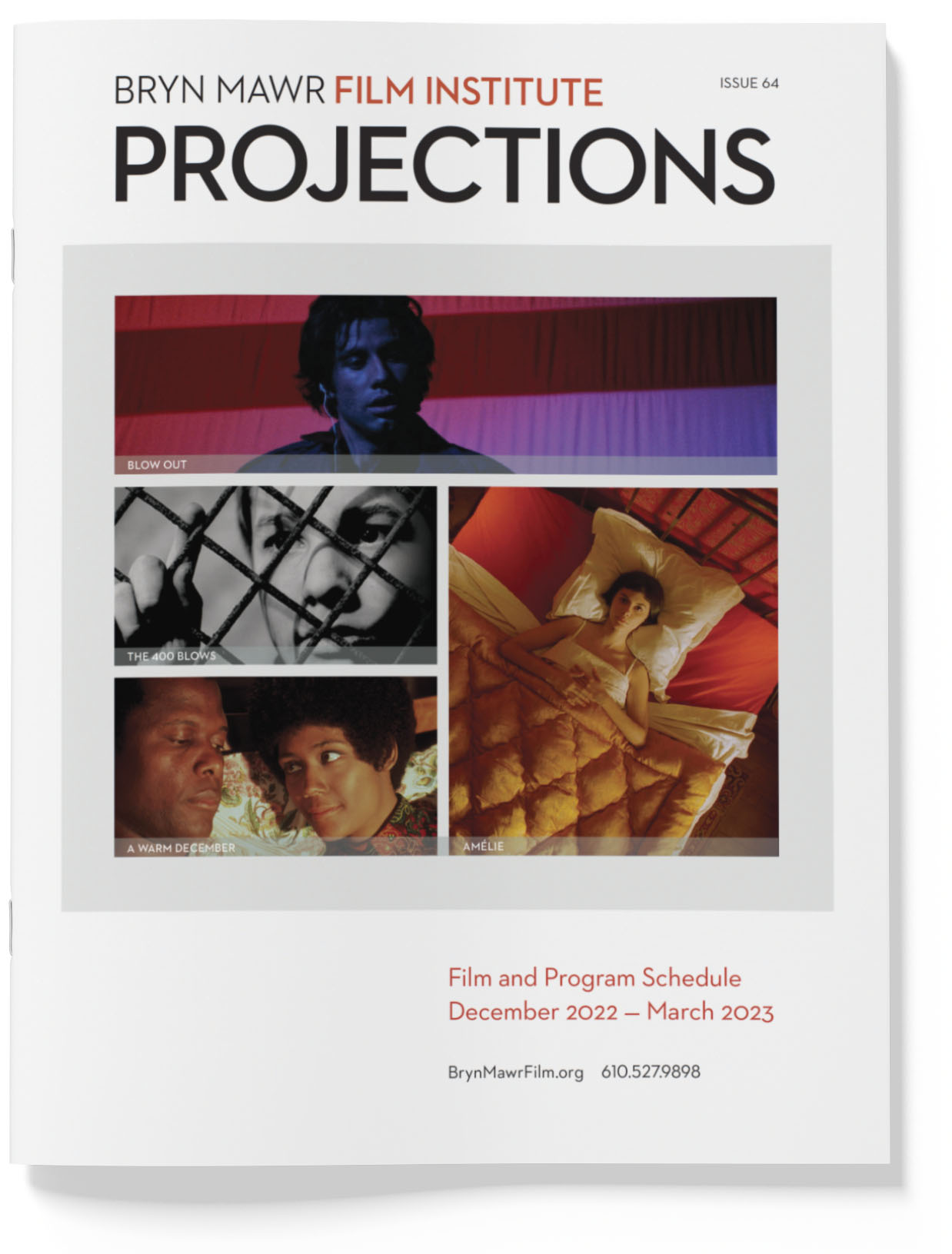 PROJECTIONS 64
December 2022 – March 2023
Announcements