THE ROYAL TENENBAUMS
We Love Wes Anderson
(R) USA – 1 hr 50 min  
2001 · d. Wes Anderson
Reviews
Starring Gene Hackman, Gwyneth Paltrow, Ben Stiller, Luke Wilson

Once, the Tenenbaum kids were prodigies—Chas (Ben Stiller), a finance whiz; Richie (Luke Wilson) a tennis champ; Margot (Gwyneth Paltrow), a brilliant writer. Now adults, they've fallen into dysfunction and estrangement. When their ne'er-do-well father (Gene Hackman) announces a terminal illness, the Tenenbaum clan gathers for the first time in twenty years to try to resolve their issues.
The Thursday, July 26, screening will be presented in conjunction with a Cinema Classics Seminar, taught by Paul Wright, Ph.D. On this date, seating for screening-only attendees will begin at 7:00 pm. Just want to see the film? Purchase your tickets from this page.
---
Patrons are encouraged to purchase tickets in advance, online, using the showtimes listed below the "Buy Tickets" heading. The Box Office is open for ticket sales 30 minutes prior to the first show of the day.
All screenings at BMFI are open seating.
Support
Make your donation today!
Projections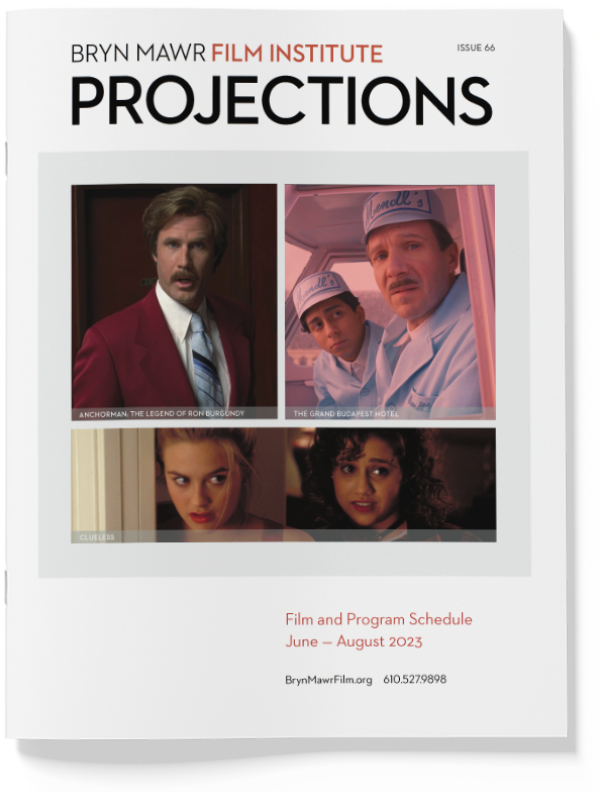 PROJECTIONS 66
June – August 2023
Announcements