THE RULES OF THE GAME
(NR) France – 1 hr 50 min – with subtitles  
1939 · d. Jean Renoir
Reviews
Starring Nora Gregor, Paulette Dubost, Marcel Dalio, Roland Toutain, Jean Renoir

New 4K restoration! Chronicling the intrigues and infidelities of an upper crust clique during a weekend in the country, Jean Renoir's tragicomedy-of-manners captures a pre-WWII Europe on the edge of a moral abyss. Inciting an uproar at its premiere and quickly banned by the government, The Rules of the Game is now widely hailed as one of the greatest films ever made.

The June 6 screening will be shown in conjunction with a Cinema Classics Seminar, taught by Paul McEwan, Ph.D. On this date, seating for screening-only attendees will begin at 7:00 pm. Just want to see the film? Purchase your tickets from this page.

---
Patrons are encouraged to purchase tickets in advance, online, using the showtimes listed below the "Buy Tickets" heading. The Box Office is open for ticket sales 30 minutes prior to the first show of the day.
All screenings at BMFI are open seating.
Support
Make your donation today!
Projections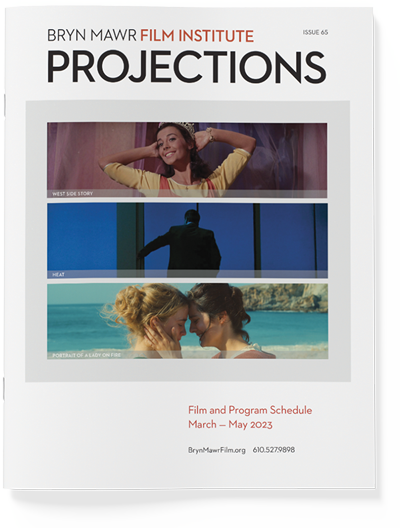 PROJECTIONS 65
March – May 2023
Announcements