THE THIRD MAN
(NR) UK – 1 hr 33 min  
1949 · d. Carol Reed
Reviews
Starring Joseph Cotten, Orson Welles, Alida Valli

On the invitation of his old chum Harry Lime, broke pulp novelist Holly Martins (Joseph Cotten) travels to rubble-strewn post-war Vienna, only to learn that his host has died in a suspicious accident. Hearing rumors of Lime's criminal connections, Martins sets out to clear his friend's name, beginning a journey into the city's seamy underworld. With its Graham Greene script, expressionist cinematography, bewitching zither score, and (at least) one moment you'll never forget, The Third Man just may be the most essential euro-noir of them all.

The April 27 screening will be shown in conjunction with a Cinema Classics Seminar, taught by Paul Wright, Ph.D. On this date, seating for screening-only attendees will begin at 7:00 pm. Just want to see the film? Purchase your tickets from this page.
---
Patrons are encouraged to purchase tickets in advance, online, using the showtimes listed below the "Buy Tickets" heading. The Box Office is open for ticket sales 30 minutes prior to the first show of the day.
All screenings at BMFI are open seating.
Support
Make your donation today!
Projections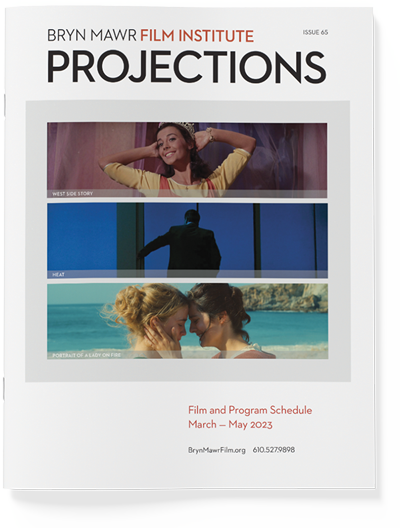 PROJECTIONS 65
March – May 2023
Announcements