All Screenings on Sunday and Monday are VacCinema and require proof of vaccination.
THELMA & LOUISE
(R) USA/UK/France – 2 hr 10 min  
1991 · d. Ridley Scott
Reviews
Starring Susan Sarandon, Geena Davis, Harvey Keitel, Michael Madsen, Brad Pitt

When bullied housewife Thelma (Geena Davis) and unfulfilled waitress Louise (Susan Sarandon) shoot a man in self-defense outside a cowboy saloon, their weekend getaway transforms into an exhilarating outlaw journey of liberation and self-discovery. Breaking for the Mexican border in a 1956 T-Bird, the duo crosses paths with a studly hitchhiker (Brad Pitt) and an empathetic cop (Harvey Keitel) en route to their ultimate fate. The film garnered six Oscar nominations, with Callie Khouri earning a statue for her screenplay.
Want to learn more about the film? Register for our Cinema Classics Seminar on Thursday, May 26, taught by Jennifer Fleeger, Ph.D. Just want to see the film? Purchase your tickets from this page.
---
Patrons are encouraged to select seats and purchase tickets in advance, online, using the showtimes listed below the "Buy Tickets" heading. The Box Office is open for ticket sales 30 minutes prior to the first show of the day. However, patrons purchasing tickets on site will have reserved seats assigned to them, though they may request a specific section of the theater. Learn how to purchase tickets online.
Announcements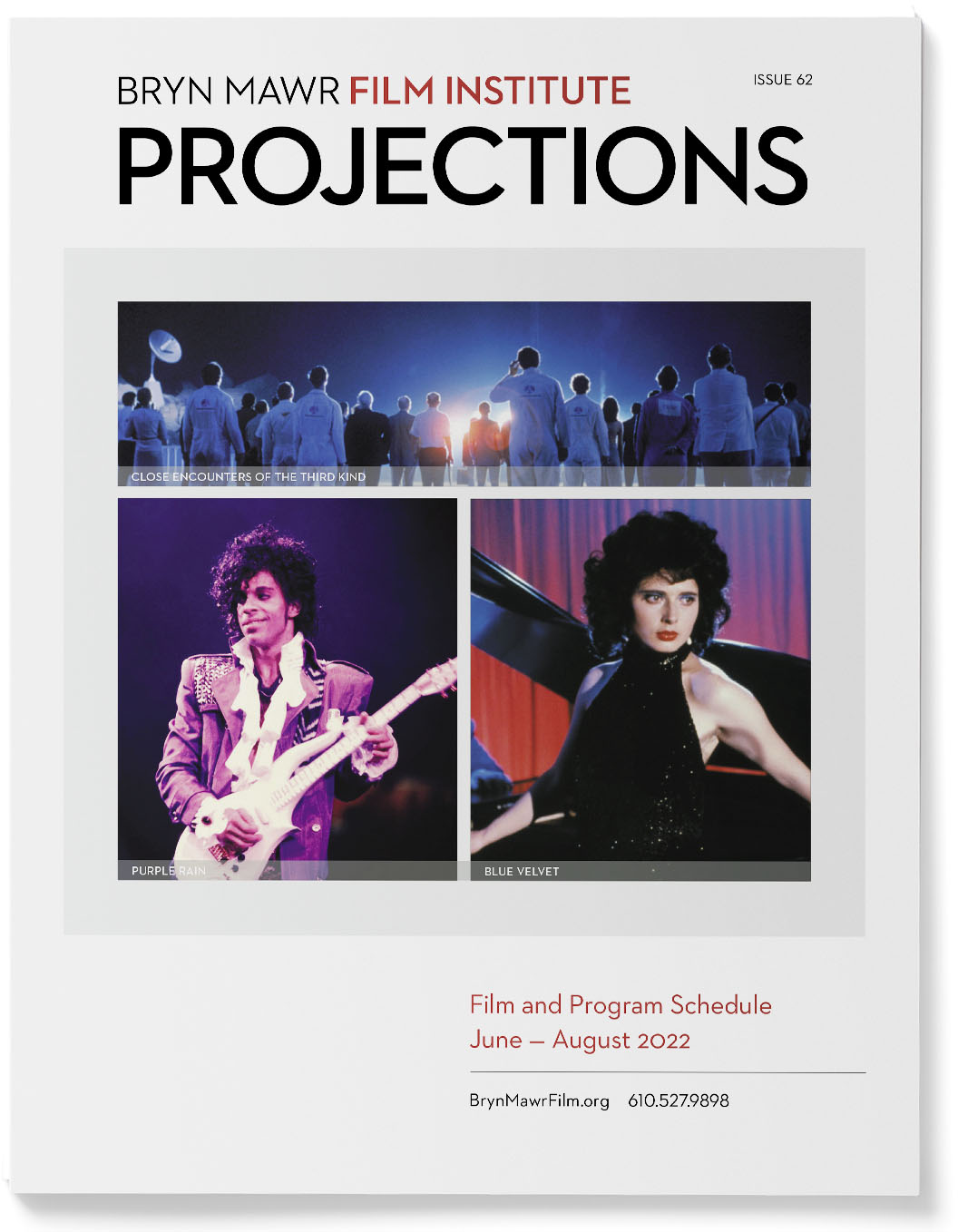 PROJECTIONS 62
June – August 2022