THRONE OF BLOOD
(NR) Japan – 1 hr 50 min – with subtitles  
1957 · d. Akira Kurosawa
Reviews
Starring Toshirô Mifune, Isuzu Yamada, Takashi Shimura

Inspired by a strange prophecy and urged on by his ruthless wife, a samurai commander (Toshirô Mifune) dares to act on his ambitions for power, initiating a plunge into a moral abyss. Set in a fog-enshrouded feudal Japan, Akira Kurosawa's Macbeth adaptation braids Shakespearean tragedy with elements of Noh theater and gothic melodrama.
Want to learn more about the film? Register for our Cinema Classics Seminar on Wednesday, December 7, taught by Paul Wright, Ph.D. On this date, seating for screening-only attendees will begin at 7:00 pm.
Just want to see the film? Purchase your tickets from this page.
---
Patrons are encouraged to purchase tickets in advance, online, using the showtimes listed below the "Buy Tickets" heading. The Box Office is open for ticket sales 30 minutes prior to the first show of the day.
All screenings at BMFI are open seating.
Buy Tickets
Wednesday, December 7
7.15
Support
Make your year-end donation today!
Projections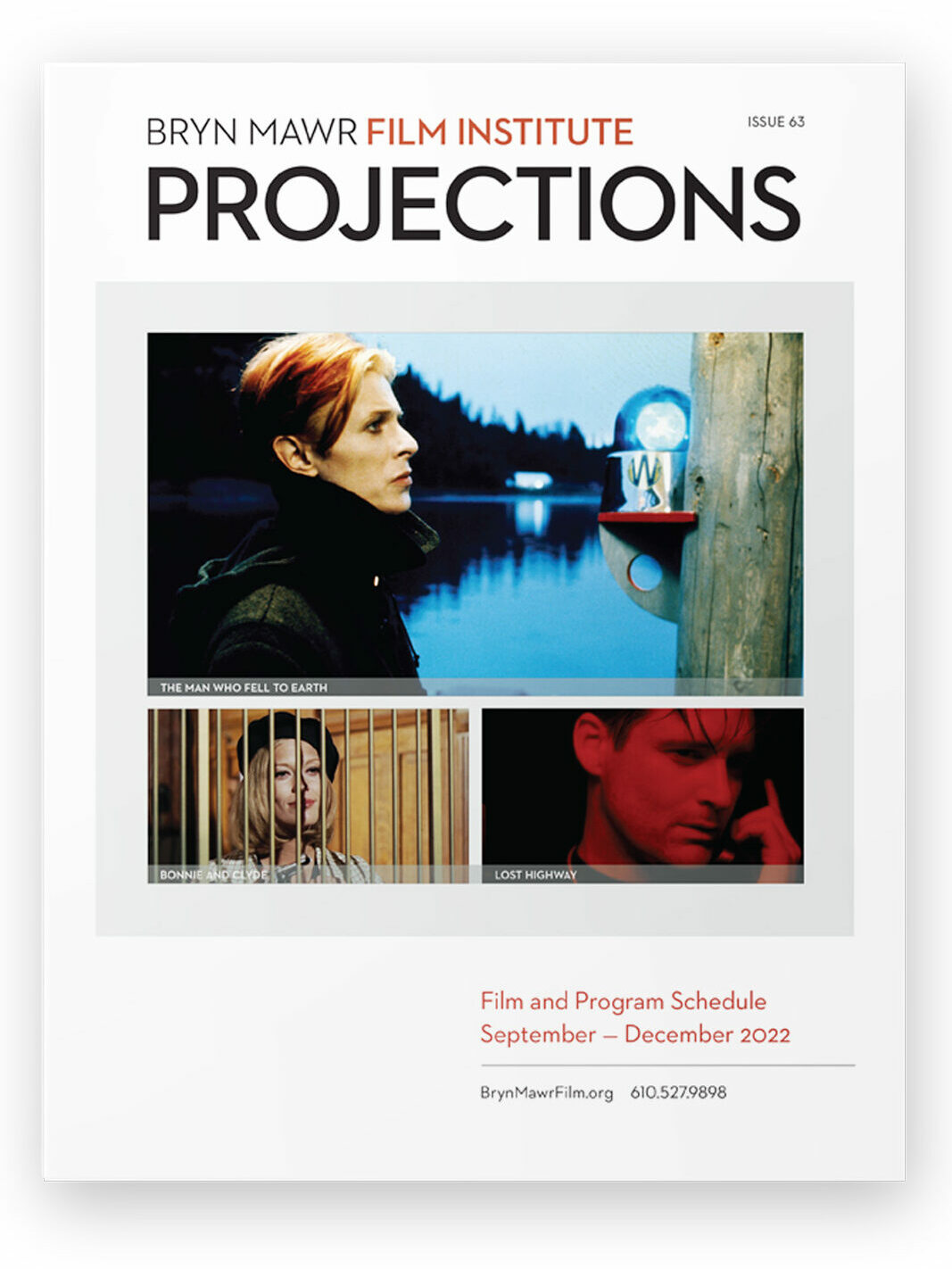 PROJECTIONS 63
September – December 2022
Announcements