TOUCH OF EVIL
Noir Nights
(PG-13) USA – 1 hr 51 min  
1958 · d. Orson Welles
Reviews
Starring Charlton Heston, Janet Leigh, Orson Welles, Marlene Dietrich

While investigating a bombing at the southern border, a Mexican official (Charlton Heston) crosses crooked cop Hank Quinlan (Orson Welles), plunging himself and his new bride (Janet Leigh) into an underworld of corruption, vice, and fatal fortune. With its virtuoso long takes, baroque shadows, and hallucinatory intensity, Touch of Evil is classic noir at its most ambitious and artistic.
The March 23 screening will be shown in conjunction with the film course Existential Bitterness: Film Noir's Classic Era, 1941-58, taught by Paul Wright, Ph.D. On this date, seating for screening-only attendees will begin at 7:00 pm. Just want to see the film? Purchase your tickets from this page.
We'll be screening the 1998 "Reconstructed" version of the film.
---
Patrons are encouraged to purchase tickets in advance, online, using the showtimes listed below the "Buy Tickets" heading. The Box Office is open for ticket sales 30 minutes prior to the first show of the day.
All screenings at BMFI are open seating.
Support
Make your donation today!
Projections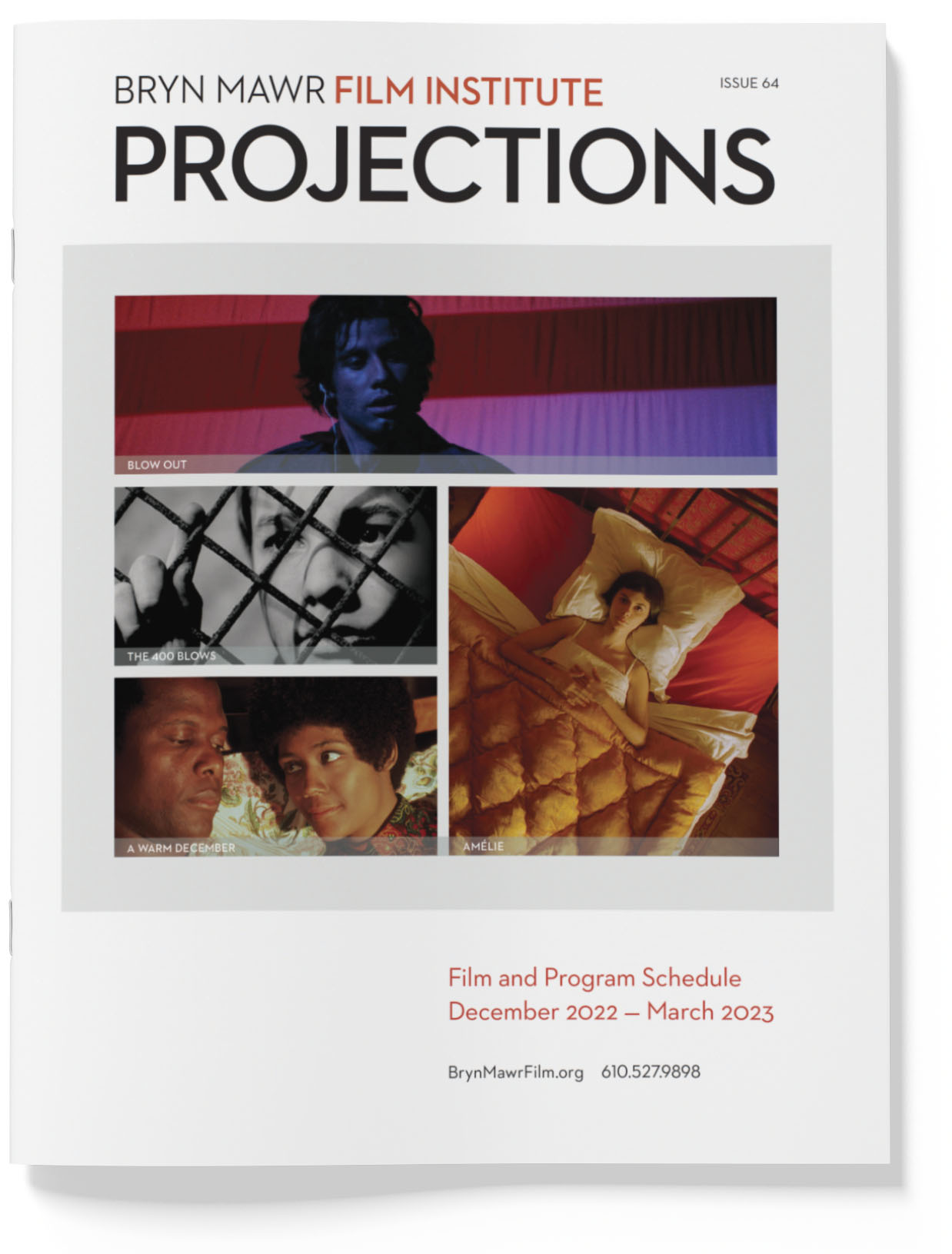 PROJECTIONS 64
December 2022 – March 2023
Announcements