Trafficking in the Absurd:
The Coen Brothers' Universe
The Coen Brothers: Uncertainty Principles
4 Wednesdays, October 4 to October 25, 2023, 6:30 pm to 9:30 pm  
Instructor: Paul Wright, Ph.D., Instructor, BMFI

Collaborating on both scripting and direction, brothers Joel and Ethan Coen have produced some of the most distinctive films in contemporary American cinema. In our course, we will journey with the Coens across a mythical American landscape that is the realm of tales tall and strange, yet full of truths about the human condition.
Our course opens with the lyrical gangsterism and brooding existentialism of the Prohibition-era fable, Miller's Crossing (1990). We then turn to Fargo (1996) and the frozen plains of 1980s Minnesota, where both absurd criminality and midwestern decency take root. In a sharp departure, we then head west to The Big Lebowski (1998), featuring a Los Angeles of the early 1990s that is somehow enthralled to both its film noir past and to the relics of its 1960s counterculture, never better embodied than by Jeff Bridges as "The Dude." Finally, the course closes with A Serious Man (2009), a playful yet deeply philosophical return to Minnesota that somehow merges the Coen-esque Midwest with abiding questions about life and suffering, rooted in a tradition going back to the book of Job.
In all their films, the Coens are fascinated with how people thrive and sometimes wither in their element as well as the comic absurdities inherent in how we all struggle to make our way through a world we do not fully understand.
Course Information
$100 for members, $140 for non-members
Schedule
Wednesday, October 4 · 6:30 pm
Wednesday, October 11 · 6:30 pm
Wednesday, October 18 · 6:30 pm
Wednesday, October 25 · 6:30 pm
Projections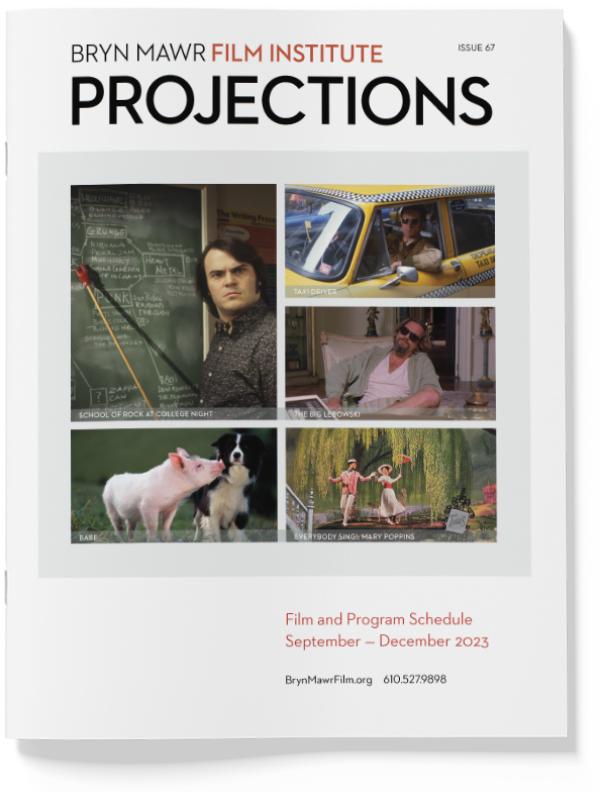 PROJECTIONS 67
September – December 2023
Announcements