VIVA VIDEO PRESENTS BATTLE ROYALE
(NR) Japan – 1 hr 54 min – with subtitles  
2000 · d. Kinji Fukasaku
Reviews
Starring Takeshi Kitano, Tatsuya Fujiwara, Chiaki Kuriyama

In a dystopian future, a class of junior high schoolers are spirited to a remote island and forced to fight to the last kid. But some of the pupils are determined to resist their captors. A clear precursor to Squid Game and The Hunger Games, hailed by Quentin Tarantino as his "favorite movie of the last twenty years," Kinji Fukasaku's gory, glorious social satire is one of the most legendary cult films of the 21st century.
This screening is presented in partnership with Viva Video. Stick around after the movie for a post-film conversation!
This screening is recommended for ages 17+. Viva Video members may retrieve a promo code to receive discounted admission by e-mailing JMazer@BrynMawrFilm.org.
---
Patrons are encouraged to purchase tickets in advance, online, using the showtimes listed below the "Buy Tickets" heading. The Box Office is open for ticket sales 30 minutes prior to the first show of the day.
Beginning with the films and events scheduled for June 3, BMFI is returning to open seating. Patrons will seat themselves in the theater in their preferred location and can change seats if desired.
Buy Tickets
Tuesday, June 28
7.00
Announcements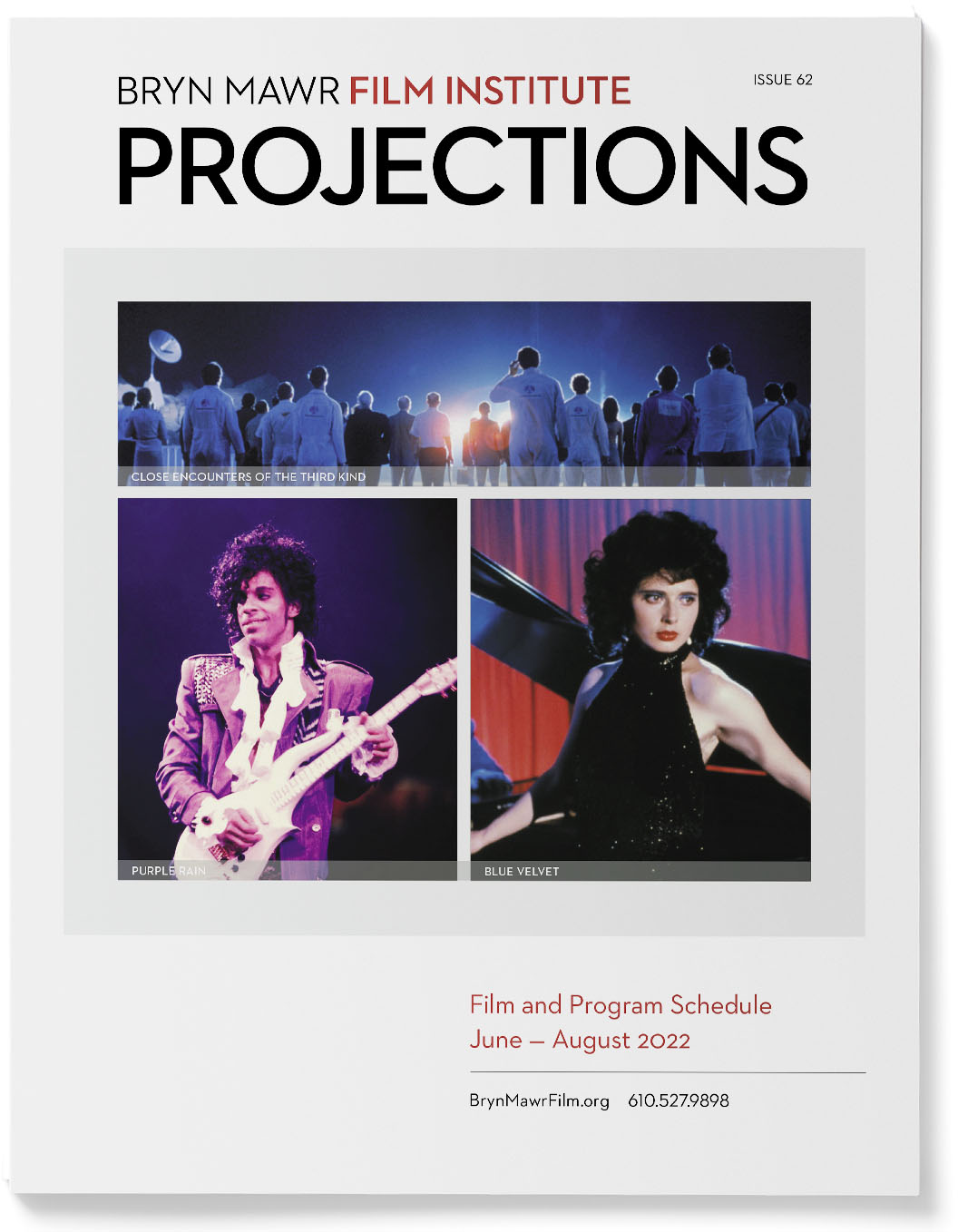 PROJECTIONS 62
June – August 2022