All Screenings on Sunday and Monday are VacCinema and require proof of vaccination.
ZODIAC
(R) USA – 2 hr 37 min  
2007 · d. David Fincher
Reviews
Starring Jake Gyllenhaal, Robert Downey Jr., Mark Ruffalo

He calls himself the Zodiac, and the Bay Area is his hunting ground. As his murder spree roils the city into a panic, a detective (Mark Ruffalo), a journalist (Robert Downey, Jr.), and a cartoonist (Jake Gyllenhaal) resolve to unmask the killer, only to find themselves lost in a labyrinth of uncertainty. In this riveting thriller, David Fincher turns one of America's most infamous true crime stories into a gripping study of media, obsession, and human darkness.
Want to learn more about the film? Register for our Cinema Classics Seminar on Thursday, May 12, taught by Paul Wright, Ph.D. Just want to see the film? Purchase your tickets from this page.
---
Patrons are encouraged to select seats and purchase tickets in advance, online, using the showtimes listed below the "Buy Tickets" heading. The Box Office is open for ticket sales 30 minutes prior to the first show of the day. However, patrons purchasing tickets on site will have reserved seats assigned to them, though they may request a specific section of the theater. Learn how to purchase tickets online.
Buy Tickets
Thursday, May 19
7.00
Announcements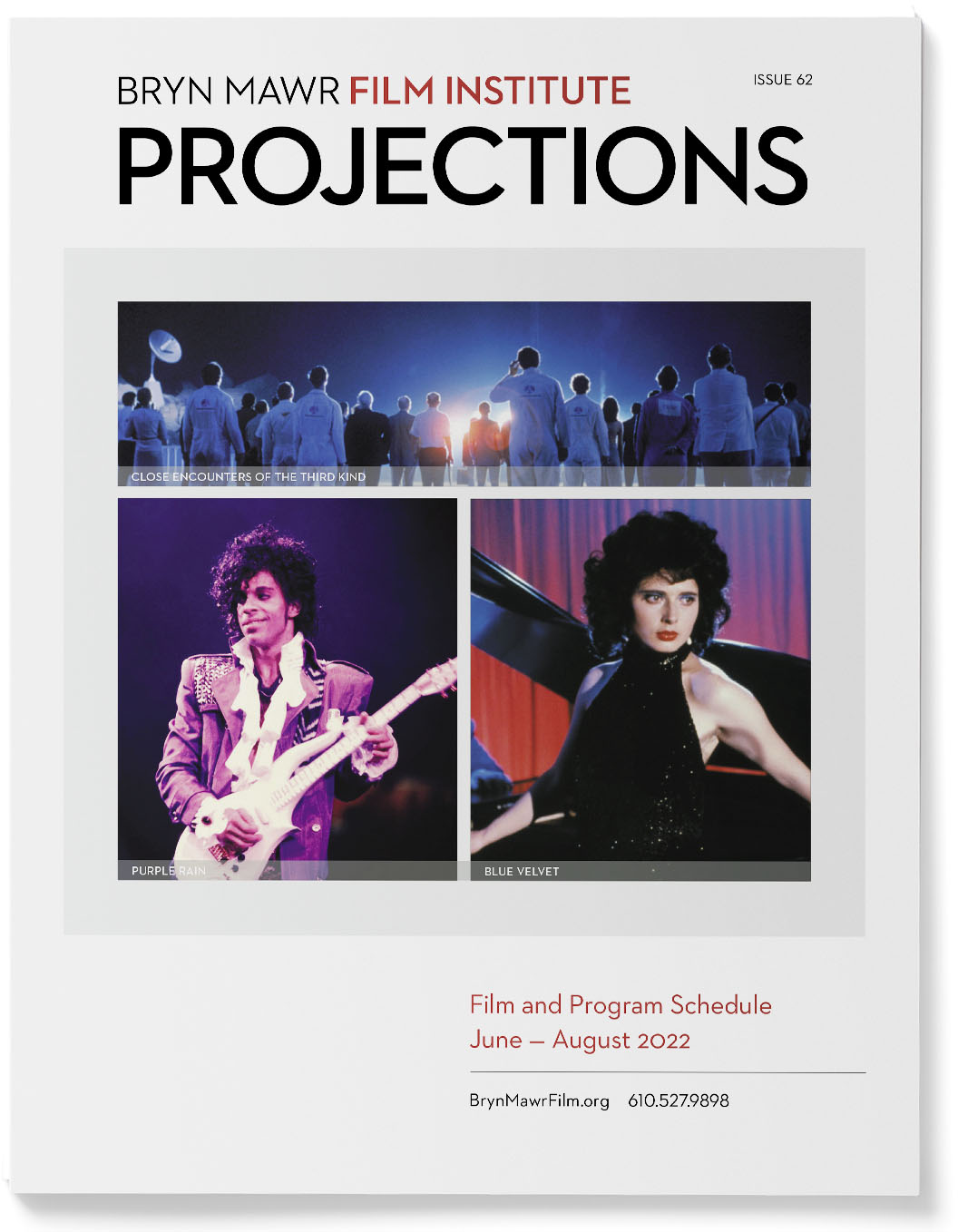 PROJECTIONS 62
June – August 2022