Matching Gifts
Many companies offer matching gift programs to encourage philanthropy among their employees—and some will even match for spouses or retirees. Please use the search box below to see if your employer will match your gift, multiplying the impact of your support.
If you know your company has a matching program, but you cannot complete it via an online process, you may also mail the necessary paperwork, along with your donation, to:

Bryn Mawr Film Institute
PO Box 1058
Bryn Mawr, PA, 19010
In This Section
Support
Make your donation today!
Projections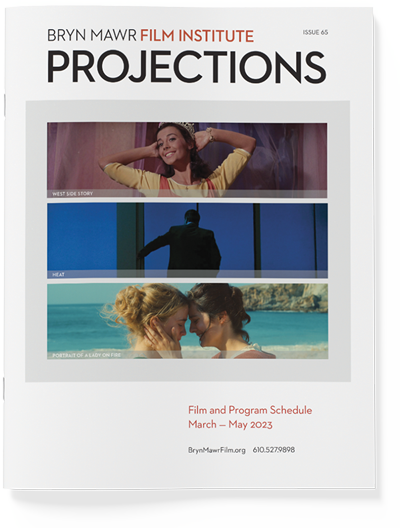 PROJECTIONS 65
March – May 2023
Announcements