FROM PHILADELPHIA WITH LOVE PRESENTED BY THE SECRET CINEMA
Philadelphia Stories

(NR) 2 hr - 16mm  

Join collector/curator Jay Schwartz on a journey through our city's history in this all-new installment of his ongoing From Philadelphia with Love series. Featuring a variety of locally made "ephemeral" shorts produced for the non-theatrical market, this selection of celluloid time capsules grants us glimpses of bygone Philadelphias while celebrating unseen corners of its cinematic legacy. This program will be projected entirely from 16mm film.
---
Patrons are encouraged to purchase tickets in advance, online, using the showtimes listed below the "Buy Tickets" heading. The Box Office is open for ticket sales 30 minutes prior to the first show of the day.
All screenings at BMFI are open seating.
Buy Tickets
Thursday, April 13
7.30
Support
Make your donation today!
Projections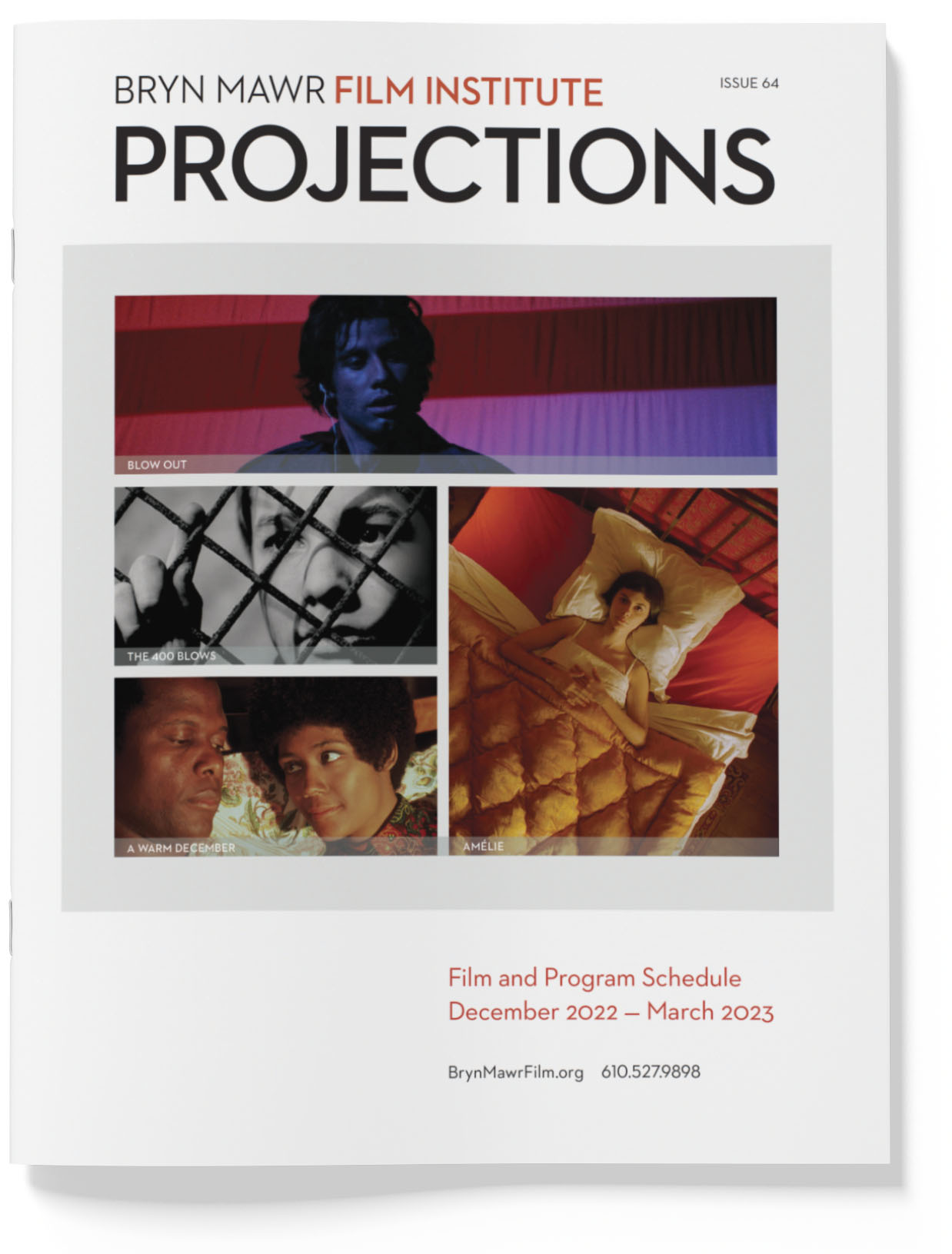 PROJECTIONS 64
December 2022 – March 2023
Announcements