Open Screen Mondays
Upcoming Open Screen Monday Dates
| | |
| --- | --- |
| Monday, October 2, 2023 | 9:15 pm |
| Monday, November 6, 2023 | 9:15 pm |
| Monday, December 4, 2023 | 9:15 pm |
Open Screen Monday takes place on the first Monday of each month, 9:15-11:00 pm.
Present your film on the big screen and connect with a community of local talent at Open Screen Mondays, BMFI's monthly event for local filmmakers. This workshop-style forum is for Philadelphia-area media makers to show their work and get valuable feedback from their peers. Just want to see work from around the region? Non-filmmakers are welcome! Admission to each session is free.
To submit your work to an Open Screen Monday session, bring an .mp4 file on a USB drive or a Blu-ray disc to the Box Office at any time after 8:00 pm the day of the screening. You may also sign up using the Open Screen Mondays submission form. Films are shown in the order they are registered. Films or segments must be under 10 minutes long.
For more information about file formats and what to expect at Open Screen Monday, watch this short video created by one of our Open Screen filmmakers.
Resources
In This Section
Projections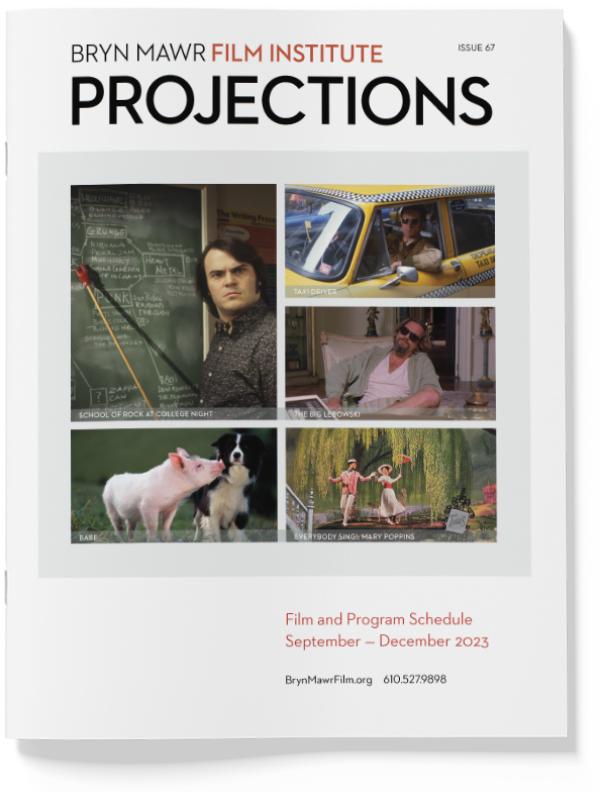 PROJECTIONS 67
September – December 2023
Announcements