Annual Report
Come along with us as we follow the twists and turns of The Game of BMFI in our 2020-2021 Annual Report. These years were challenging for everyone, including us at BMFI. This special two-year report chronicles the grit and creativity required to overcome obstacles, keep our community connected, and end with a win.
Annual Report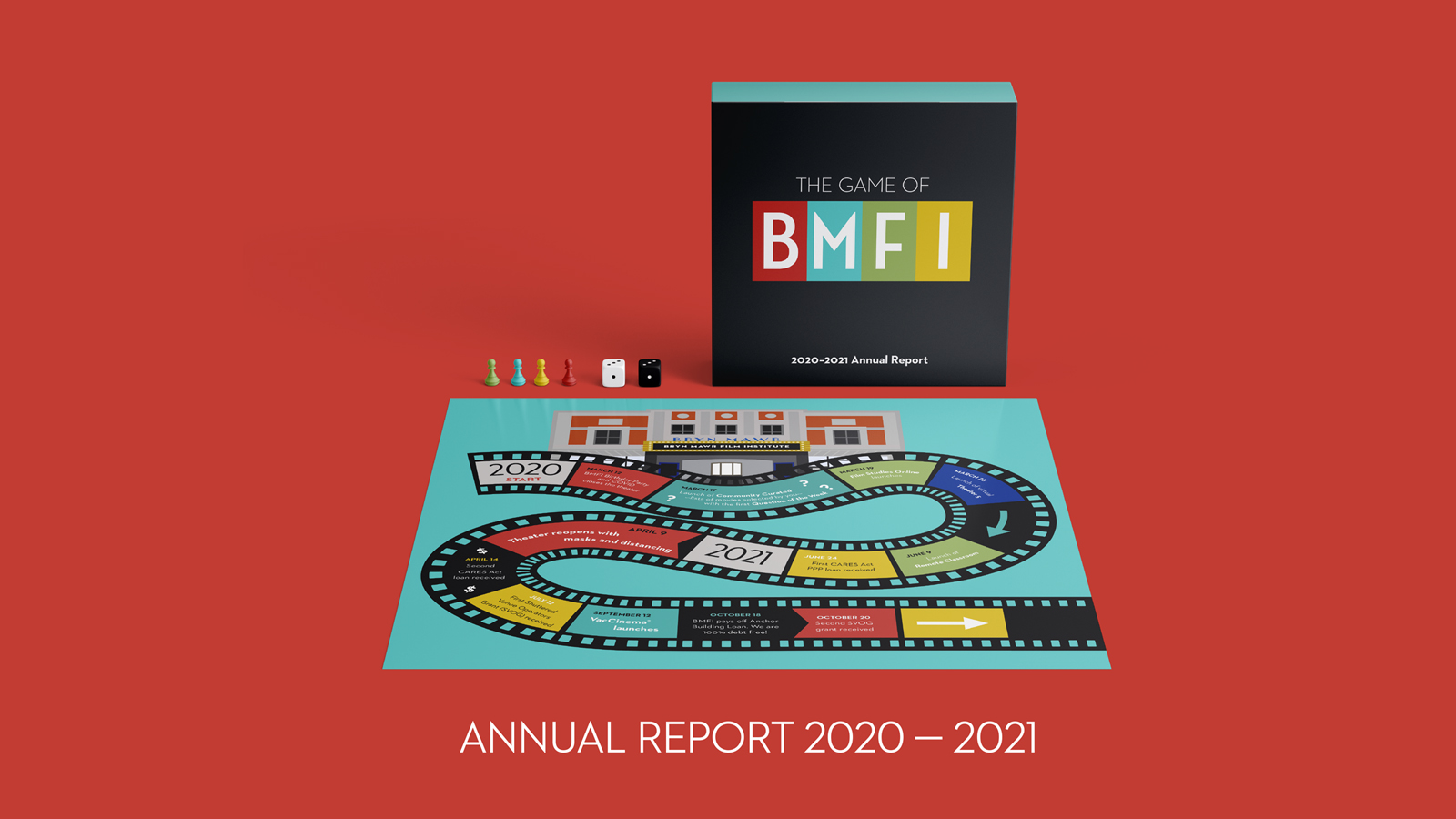 Support
We may have made it through a challenging round, but that doesn't mean we can't use a little help. Bryn Mawr Film Institute has always relied on your support and today, that support is as vital as ever. Your contributions will ensure that we continue to deliver an exciting slate of new films, an eclectic mix of classics, dynamic arts offerings, and engaging educational opportunities. As more and more of our members and friends gather to enjoy the immersive cinematic experience that is BMFI, your donations ensure that a valued community resource remains strong for many, many more trips around the board. We look forward to seeing you at the movies. Thank you for your support!
Donate
Previous Years
In This Section
Support
Make your donation today!
Projections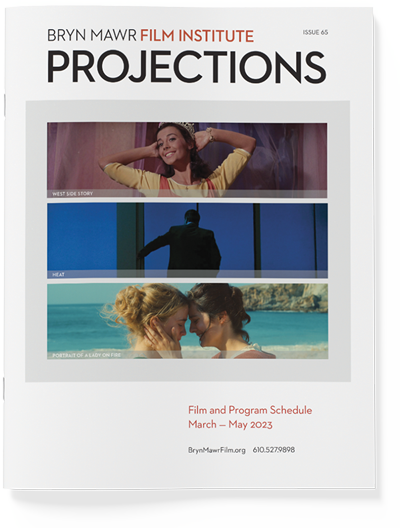 PROJECTIONS 65
March – May 2023
Announcements