All Screenings on Sunday and Monday are VacCinema and require proof of vaccination.
Projections
Projections is BMFI's quarterly programming magazine featuring special events, educational opportunities, Stage on Screen presentations, and more, plus an update from the Executive Director. See this season's offerings in this latest edition or browse past issues below.  
Make your business part of the program by sponsoring Projections. Contact BMFI's Marketing Associate, Alexander Gosciniak, or call 610.527.4008 x118 to learn more.
PROJECTIONS 62
June – August 2022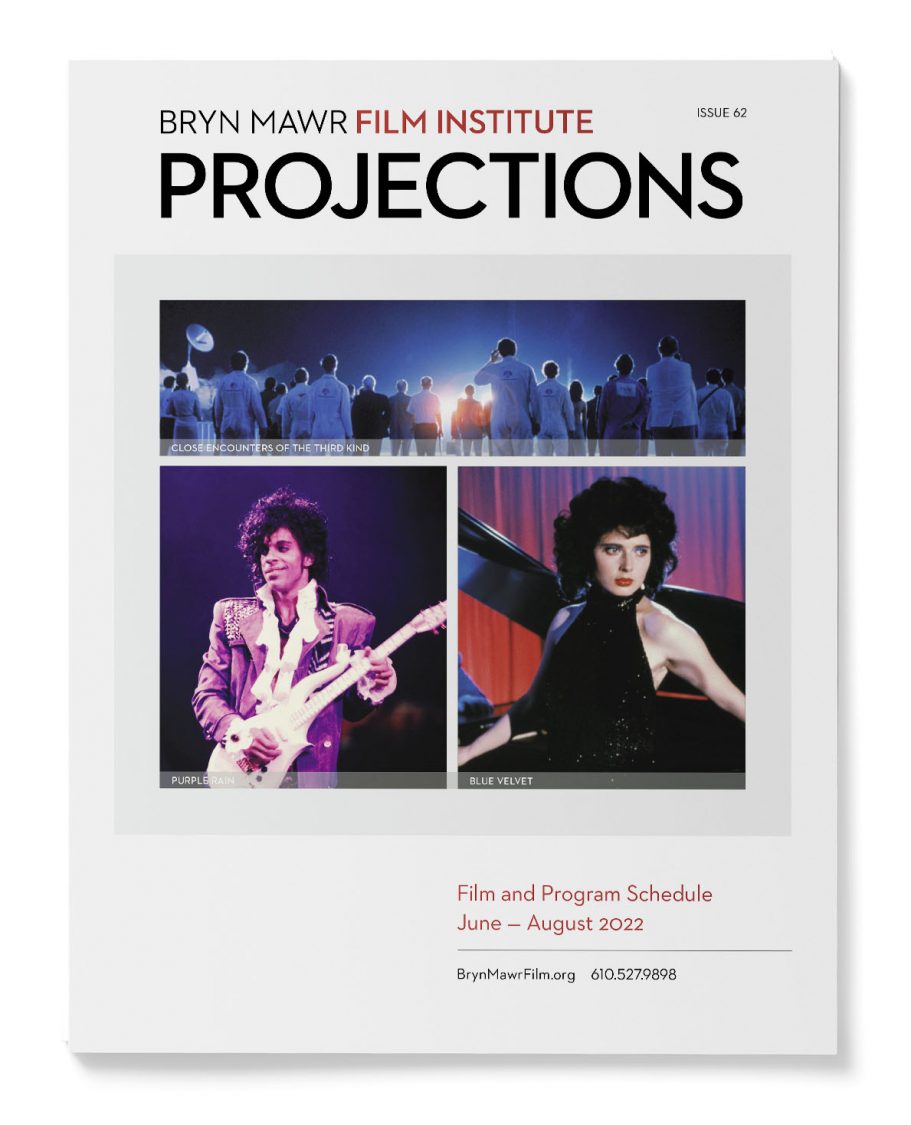 ---
Projections Archive
BMFI published its first issue of Projections magazine in December 2009. Revisit some of the special programs, film studies courses, events, and more that have happened at BMFI over the last decade in the Projections archive.
| | | | | |
| --- | --- | --- | --- | --- |
| | PROJECTIONS 61 | March — May 2020 | View | |
| | PROJECTIONS 60 | December 2019 – March 2020 | View | |
| | PROJECTIONS 59 | September – December 2019 | View | |
| | PROJECTIONS 58 | June – August 2019 | View | |
| | PROJECTIONS 57 | March – May 2019 | View | |
| | PROJECTIONS 56 | December 2018 – March 2019 | View | |
| | PROJECTIONS 55 | September – December 2018 | View | |
| | PROJECTIONS 54 | June – August 2018 | View | |
| | PROJECTIONS 53 | March – May 2018 | View | |
| | PROJECTIONS 52 | December 2017 – March 2018 | View | |
| | PROJECTIONS 51 | September – December 2017 | View | |
| | PROJECTIONS 50 | June – August 2017 | View | |
| | PROJECTIONS 49 | March — May 2017 | View | |
| | PROJECTIONS 48 | December 2016 – March 2017 | View | |
| | PROJECTIONS 47 | September – December 2016 | View | |
| | PROJECTIONS 46 | June – August 2016 | View | |
| | PROJECTIONS 45 | March – May 2016 | View | |
| | PROJECTIONS 44 | December 2015 – March 2016 | View | |
| | PROJECTIONS 43 | September – December 2015 | View | |
| | PROJECTIONS 42 | June – August 2015 | View | |
| | PROJECTIONS 41 | March – May 2015 | View | |
| | PROJECTIONS 40 | December 2014 – March 2015 | View | |
| | PROJECTIONS 39 | September – December 2014 | View | |
| | PROJECTIONS 38 | June — August 2014 | View | |
| | PROJECTIONS 37 | March – May 2014 | View | |
| | PROJECTIONS 36 | December 2013 – March 2014 | View | |
| | PROJECTIONS 35 | September – December 2013 | View | |
| | PROJECTIONS 34 | June — August 2013 | View | |
| | PROJECTIONS 33 | March – May 2013 | View | |
| | PROJECTIONS 32 | December 2012 — March 2013 | View | |
| | PROJECTIONS 31 | September — December 2012 | View | |
| | PROJECTIONS 30 | June — August 2012 | View | |
| | PROJECTIONS 29 | March — May 2012 | View | |
| | PROJECTIONS 28 | December 2011 — March 2012 | View | |
| | PROJECTIONS 27 | September — December 2011 | View | |
| | PROJECTIONS 26 | June — August 2011 | View | |
| | PROJECTIONS 25 | March — May 2011 | View | |
| | PROJECTIONS 24 | December 2010 — March 2011 | View | |
| | PROJECTIONS 23 | September — December 2010 | View | |
| | PROJECTIONS 22 | June – August 2010 | View | |
| | PROJECTIONS 21 | March — June 2010 | View | |
| | PROJECTIONS 20 | December 2009 – March 2010 | View | |
In This Section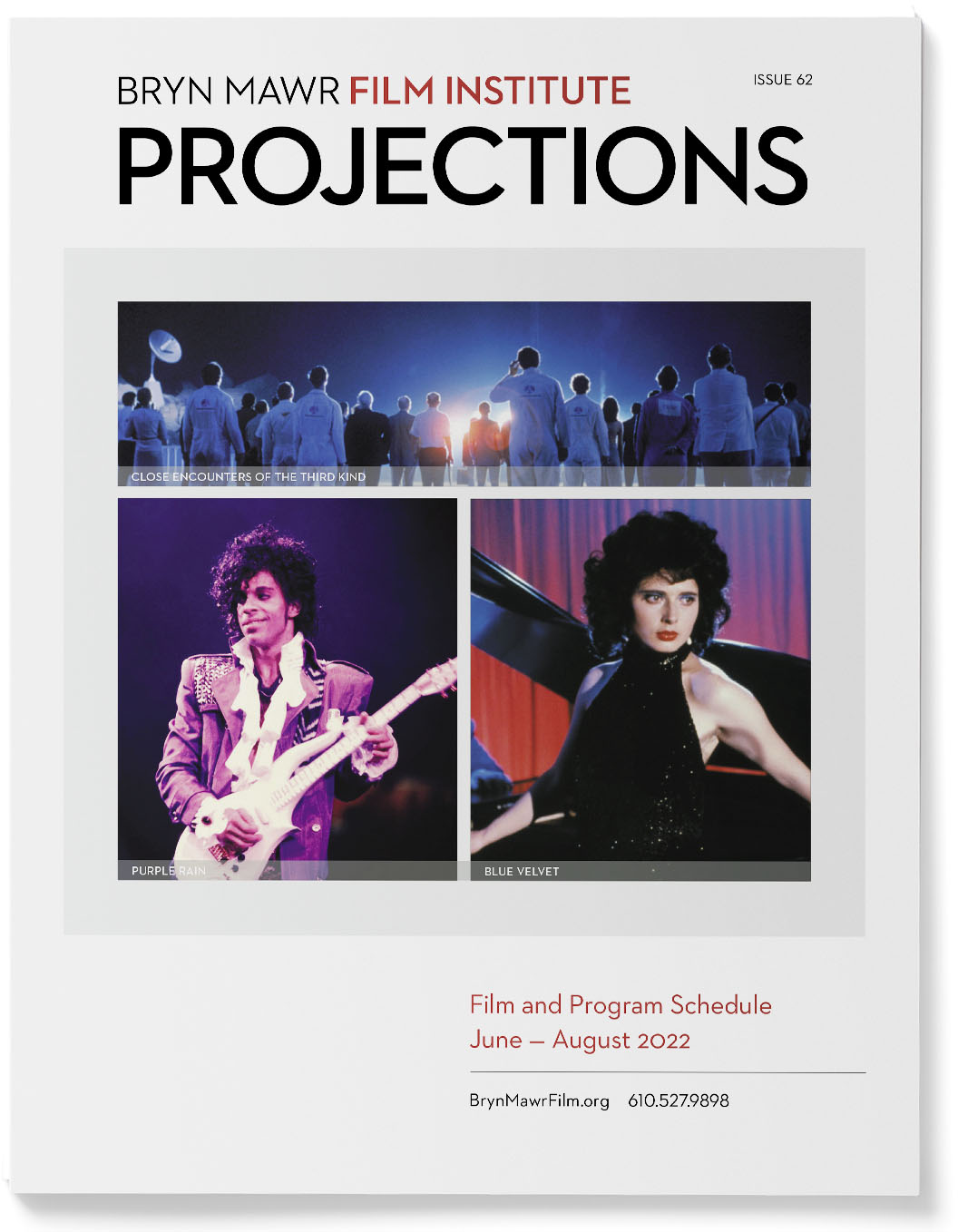 PROJECTIONS 62
June – August 2022
Announcements