BMFI Film Studies Online
BMFI Film Studies Online presents educational and interactive opportunities to stay socially connected, mentally stimulated, and cinematically informed when you're not on site. Online film discussions, Ask Andrew lessons, film-themed puzzles, and other educational opportunities are free for everyone, because we believe that collective intellectual engagement and creative well-being serve our greater community. Remote Classroom courses and seminars offer students opportunities for a deeper dive into genres, filmmakers, and eras with more structured multimedia sessions, the fees for which support BMFI.
Amplify your at-home movie experiences with Film Studies Online programs, and all of the archived materials in the BMFI Film Studies Online Library. Learn about new content, and get some guidance on making the most out of what's already there, by subscribing to our emails.
If you're a fan of what we're doing here, please consider making a donation to BMFI.
Film Studies Online Offerings
No films of this type are scheduled. Please check back soon!
Remote Classroom
You can attend Bryn Mawr Film Institute's Film Studies offerings anywhere, at any time, in our Remote Classroom. Rent and stream seminars and courses on your favorite films—from your favorite instructors—in the comfort of your own home.
Where in the world are BMFI Students?
Ever since we began Film Studies Online back in March, we've been hearing from people beyond our local area who've begun participating in our education programs now that they're online. Where (in the world) are you when you join us for an FSO discussion on Monday nights or a seminar on Tuesdays? Let us know!
In This Section
Support
Make your donation today!
Projections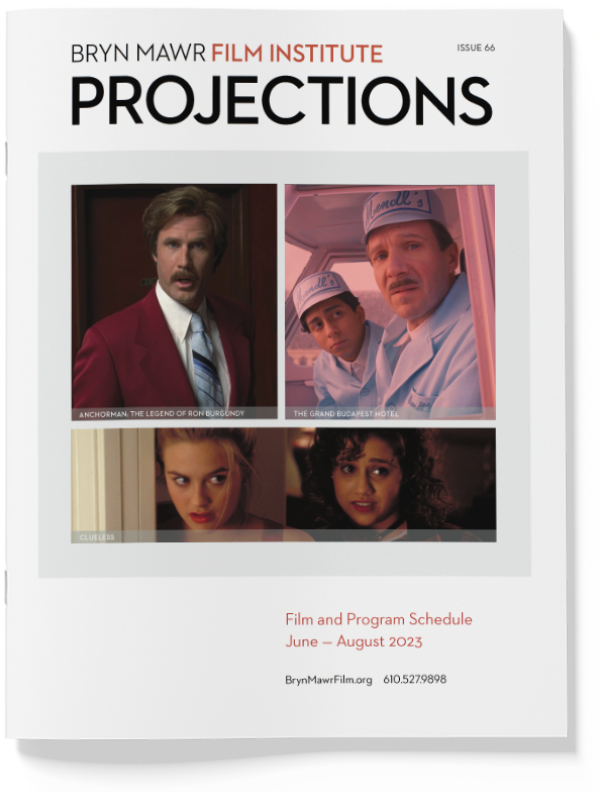 PROJECTIONS 66
June – August 2023
Announcements