All screenings on Sunday, October 2, and every Monday are VacCinema and require proof of vaccination.
Map & Directions
Bryn Mawr Film Institute
824 West Lancaster Avenue
Bryn Mawr, PA 19010
Bryn Mawr Film Institute is located on Lancaster Avenue at the center of the charming village of Bryn Mawr, ten miles west of Philadelphia. Convenient to public transportation, the theater is two blocks from the Paoli/Thorndale Route Septa Regional Rail Station (formerly the R5), five blocks from the R100 Norristown High Speed Line, and on the Rt. 105 and Rt. 106 bus lines, all of which have a Bryn Mawr stop.
In This Section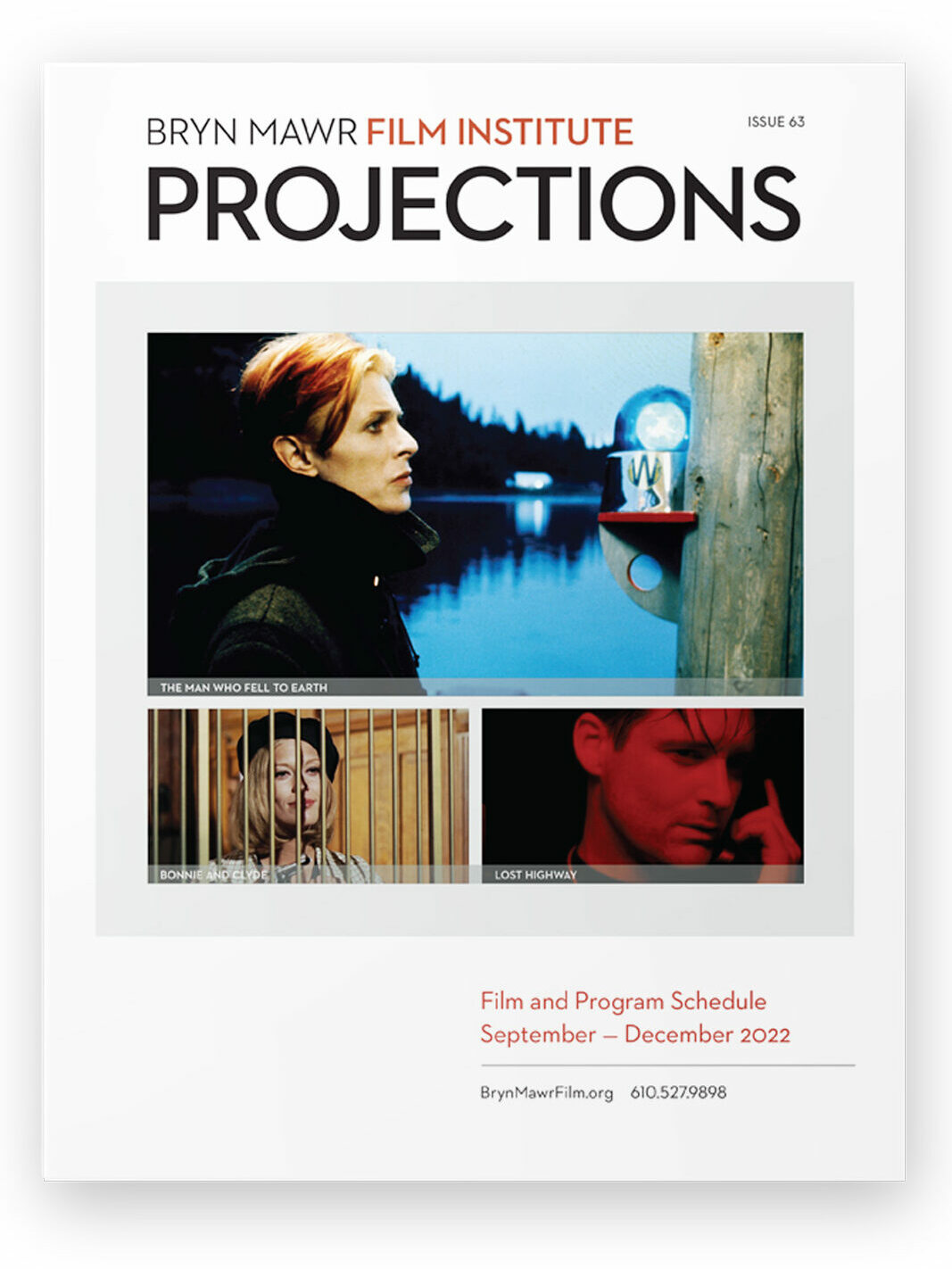 PROJECTIONS 63
September – December 2022
Announcements