Entertain, Engage, and Delight
March 17, 2020
We're curating content to entertain, engage, and (hopefully!) delight you during our time apart.
Social distancing now is vital to reducing the spread of COVID-19 in our community, but your mental, emotional, and creative well-being is just as important as physical healthcare in times like these.
Fun Stuff
Streaming Sites
We know, it's not the same. But we can watch movies during our time apart. We'll just have a lot to catch up on later.
Music Box Direct: Special offer for BMFI patrons! Use the code BrynMawr at checkout to unlock one month streaming for free! (You'll need to enter a credit card, but you will be notified before it is charged at the end of your one-month unlimited access.)
Support
Make your donation today!
Projections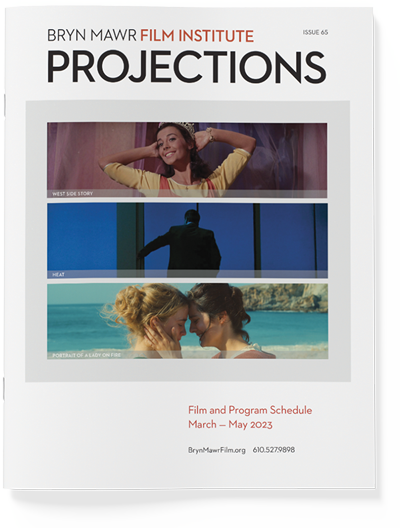 PROJECTIONS 65
March – May 2023
Announcements