Cast of Thousands
Thank you for joining BMFI's Cast of Thousands by contributing to our 2021 Annual Appeal! All of us at BMFI thank you for your support of our films, education programs, historic building, and efforts to enhance the cinema culture of Southeastern Pennsylvania. We look forward to seeing you at the movies!
The cast list is updated each week day. If you don't see your name immediately, please revisit this page.
Support
Make your donation today!
Projections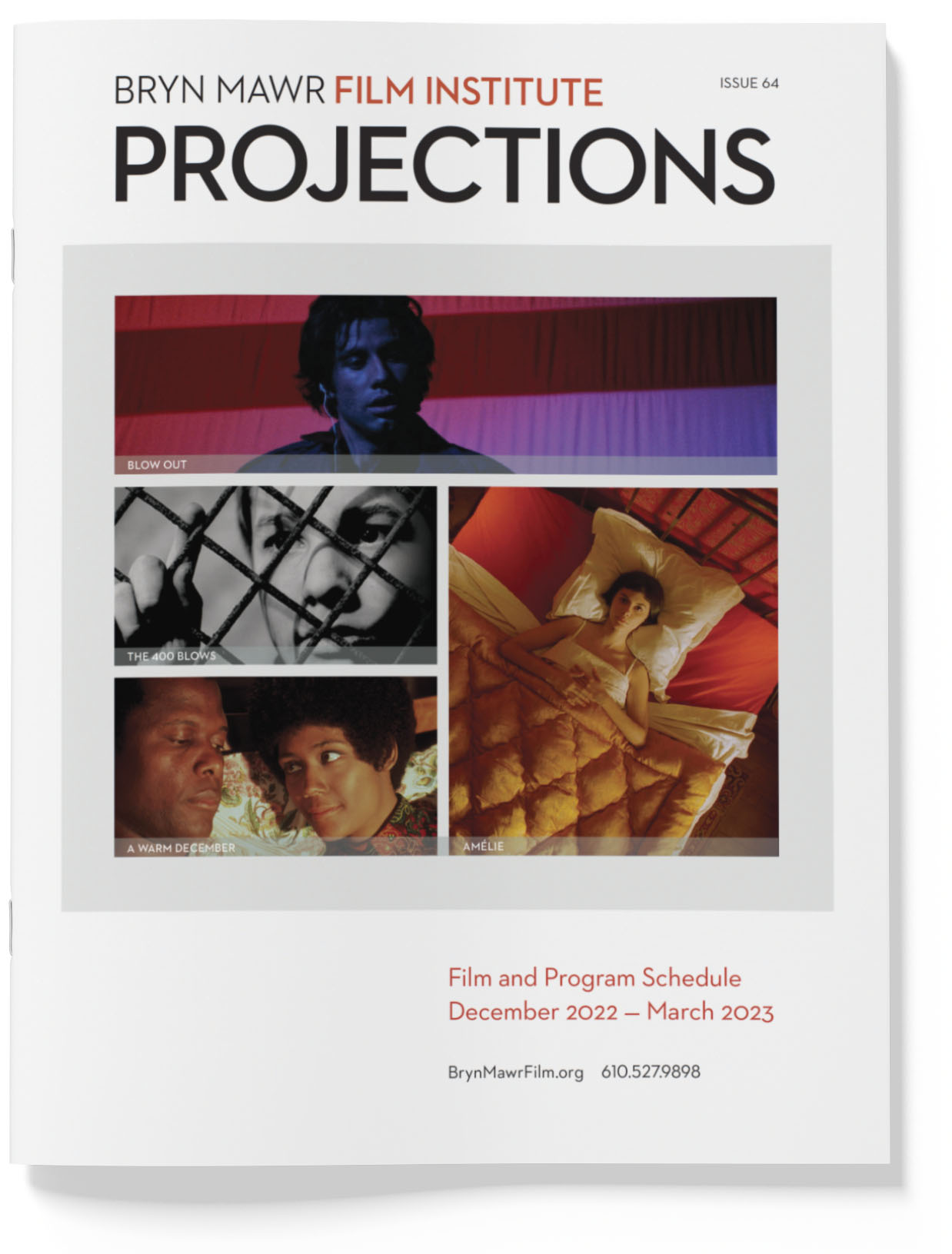 PROJECTIONS 64
December 2022 – March 2023
Announcements