BMFI Private Theater Rental Contract
In order to successfully secure your first choice of date and time for a screening, please confirm your booking as soon as possible by filling out this contract. Should you have any additional questions or concerns, please contact Zane Stalberg, Membership and Rentals Coordinator at Rentals@BrynMawrFilm.org or 610.527.4008 x107.
Support
Make your donation today!
Projections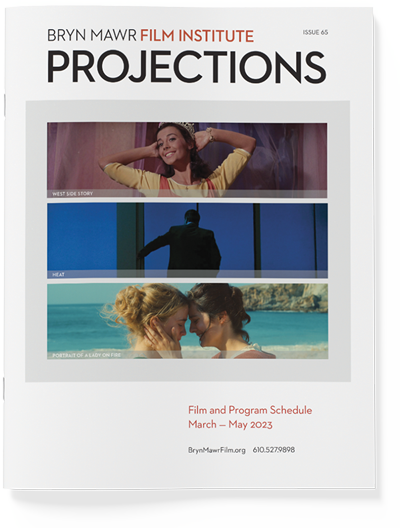 PROJECTIONS 65
March – May 2023
Announcements