When Skynet sends an advanced Terminator back through time on an assassination mission, Sarah Connor (Linda Hamilton) must protect her son (Edward Furlong) and change the future with the help of a reprogrammed T-800 (Arnold Schwarzenegger). Featuring one of the first complex CGI characters in a feature film, Terminator 2 won the Academy Award for Best Visual Effects.
Stick around for a post-film conversation with Jimmy Smith, VFX compositor, Alkemy-X.
This screening is presented in partnership with 6abc Philadelphia.
35mm print courtesy of Exhumed Films.
---
Patrons are encouraged to purchase tickets in advance, online, using the showtimes listed below the "Buy Tickets" heading. The Box Office is open for ticket sales 30 minutes prior to the first show of the day.
All screenings at BMFI are open seating.
Projections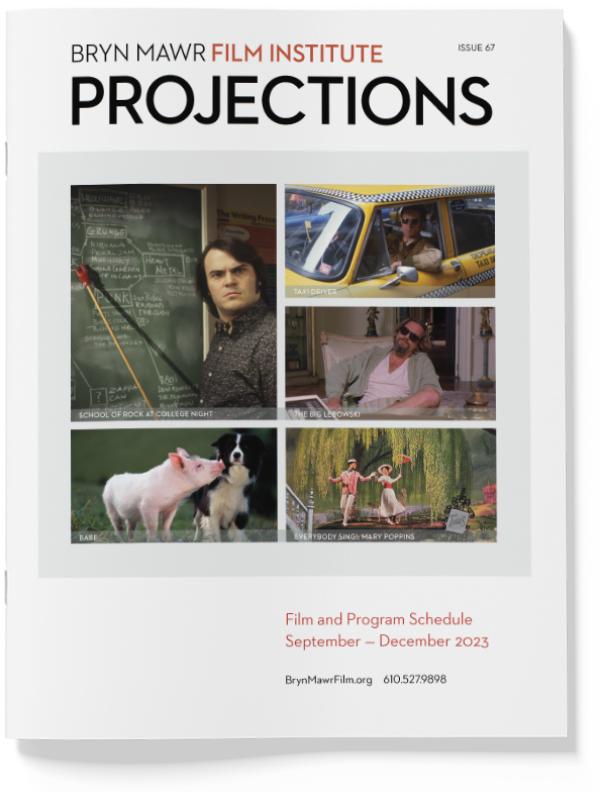 PROJECTIONS 67
September – December 2023
Support
Be a BMFI shining star and make your year-end donation today.
Announcements