Contact Us
824 W. Lancaster Avenue
Bryn Mawr, Pennsylvania, 19010-3228
Mailing Address
P.O. Box 1058
Bryn Mawr, PA 19010-3228
Box Office Hotline: 610.527.9898
Box Office opens thirty minutes before the first film of the day.
Business Office Telephone: 610.527.4008
Business Office Fax: 610.527.9852
The Business Office, located across from the Box Office, is open 9:00am – 5:00pm, Monday through Friday.
Staff Phone Numbers
To reach a staff member by phone, dial 610.527.4008 and the appropriate extension number below.
Samuel Scott, Executive Director/CEO: x101
Andrew J. Douglas, Ph.D., Deputy Director: x102
Susan Ethridge, Donor Engagement Manager: x103
Jan Prendergast, Director of Finance: x104
Heather Rosenfeldt, Art Director: x105
Patricia Russo, Membership Manager: x106
Zane Stalberg, Membership and Rentals Coordinator: x107
Jill Malcolm, Programs and Education Coordinator: x108
Jacob Mazer, Director of Programs and Education: x109
Gina Izzo, Director of Marketing and Membership: x110
Clinton McCartney, Facilities Coordinator: x112
Mike McCracken, Director of Theater Operations: x115
Keon Hawkins, Lead Theater Manager: x111
Jess McGinty, Theater Manager: x111
Chris Abate, Theater Manager: x111
Alexander Gosciniak, Marketing Associate: x118
Email
Use this form to send an email. If you are not sure whom should receive your message, please use the General Inquiries option. All fields marked * are required.
In This Section
Projections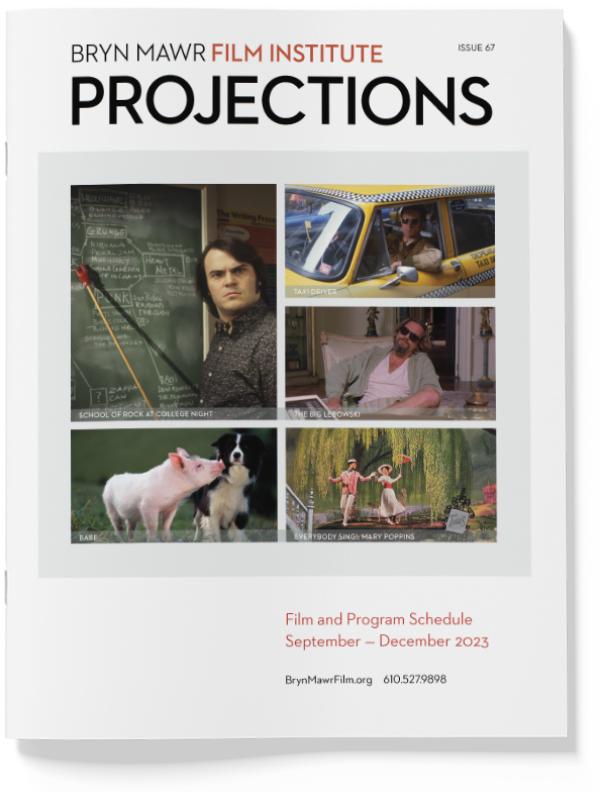 PROJECTIONS 67
September – December 2023
Announcements