Join the Cast of Thousands!
"A motion picture unmatched in magnitude . . . with the finest cast ever assembled!"

–Print ad for Spartacus (1960)
One of the hallmarks of a truly wondrous big-screen experience has always been the "cast of thousands." From the silent era (Ben-Hur, 1925) to the heyday of the Hollywood roadshow (Spartacus, 1960) to the blockbusters of the 21st century (Peter Jackson's The Lord of the Rings trilogy), it has always taken an enormous number of people to create something that is monumentally cinematic.
Bryn Mawr Film Institute is no exception. Though it takes "only" about three dozen people to sell tickets, show movies, teach students, assist members, pay bills, maintain our 95-year-old landmark building, let the world know what we're doing, and lead our crew, it takes a cast of thousands to make BMFI run. Who comprises this theater's vast company?
You.
Really. If you are reading this, chances are you are one of the over 3,000 individuals who made contributions to BMFI in the past year—BMFI's Cast of Thousands—which is really quite something, especially given the year-and-a-half we've all had. Take a bow—you deserve it!
The thing is, even though BMFI re-opened in April with an upgraded moviegoing experience that includes reserved seats, capacity limits, and the best health-and-safety standards around, we are still facing an 80% decline in earned revenue compared to 2019. That is why we are counting on you to reprise your role by giving to BMFI again this year. And a cast this large always has room for more troupers, so we'd enthusiastically welcome any new donors looking to make their "debut."
And what would an epic production be without some behind-the-scenes "footage" and, of course, a full list of credits? That's why we've put together BrynMawrFilm.org/Cast-of-Thousands where you can not only track our progress, but also see the names of each individual who has joined, or returned to, BMFI's Cast of Thousands.
Forrest Gump (1994)

Ben-Hur (1959)
As you know, BMFI relies on your tax-deductible contributions to meet its operating budget even in the best of times. Now, in the wake of a year-long closure, with our continued commitment to maintaining capacity limits, state-of-the-art air-purification technology, enhanced cleaning protocols, and the best moviegoing experience in the region, your donations are more essential than ever.
I'm asking you to give, or continue giving, to BMFI in support of the movies, education, performing arts, exhibitions, popcorn, and so much more that make our little pocket of Southeastern Pennsylvania such a dynamic and fulfilling place to live. Plainly put, I'm asking you to give because it takes all of us to make this production we all care about so much—BMFI—work, and you want it here—and vibrant—for our entire community to enjoy for many years to come.
Gladiator (2000)

Lawrence of Arabia (1962)
On behalf of BMFI's Cast of Thousands, I thank you for your consideration.
With warm wishes for a safe and joyful holiday season,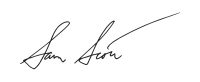 Sam Scott, Executive Director
P.S. BMFI is so grateful for your support!