All Screenings on Sunday and Monday are VacCinema and require proof of vaccination.
VERTIGO
Hitchcock: Double Vision
(PG) USA – 2 hr 8 min  
1958 · d. Alfred Hitchcock
Reviews
Starring James Stewart, Kim Novak, Barbara Bel Geddes

Ex-cop Scottie Ferguson (James Stewart) is shaken from his slump when he accepts a job investigating the strange behavior of a wealthy woman (Kim Novak). But when the case takes a tragic turn, Scottie is plunged down a rabbit hole of mystery and obsession. Voted the greatest film of all time in the 2012 Sight & Sound critics poll, Vertigo may be the ultimate expression of Hitchcockian style and themes.
Want to learn more about the film? Register for our Cinema Classics Seminar on Tuesday, July 19, taught by Jennifer Fleeger, Ph.D. Just want to see the film? Purchase your tickets from this page.
---
Patrons are encouraged to purchase tickets in advance, online, using the showtimes listed below the "Buy Tickets" heading. The Box Office is open for ticket sales 30 minutes prior to the first show of the day.
Beginning with the films and events scheduled for June 3, BMFI is returning to open seating. Patrons will seat themselves in the theater in their preferred location and can change seats if desired.
Announcements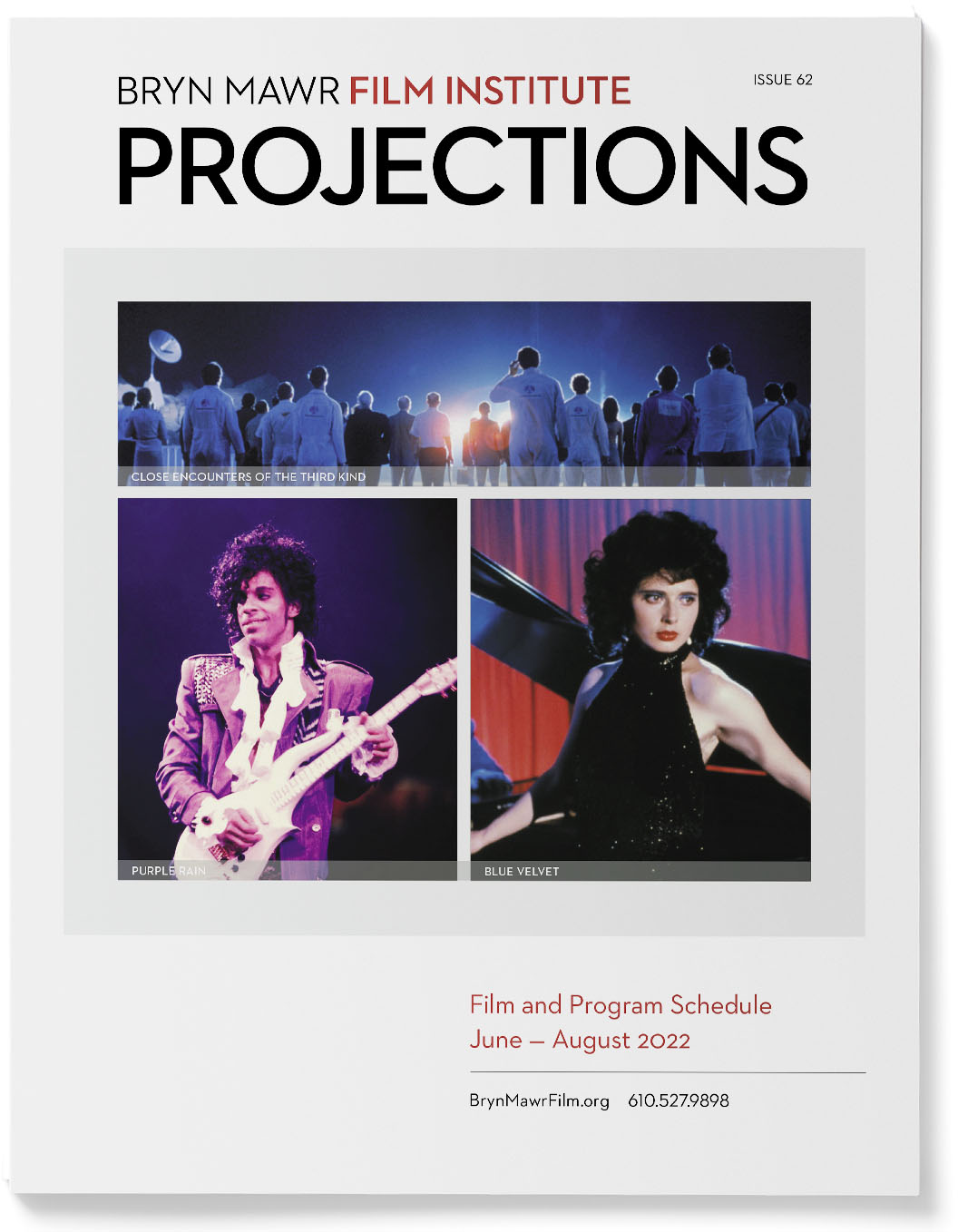 PROJECTIONS 62
June – August 2022