All screenings on Sunday, October 2, and every Monday are VacCinema and require proof of vaccination.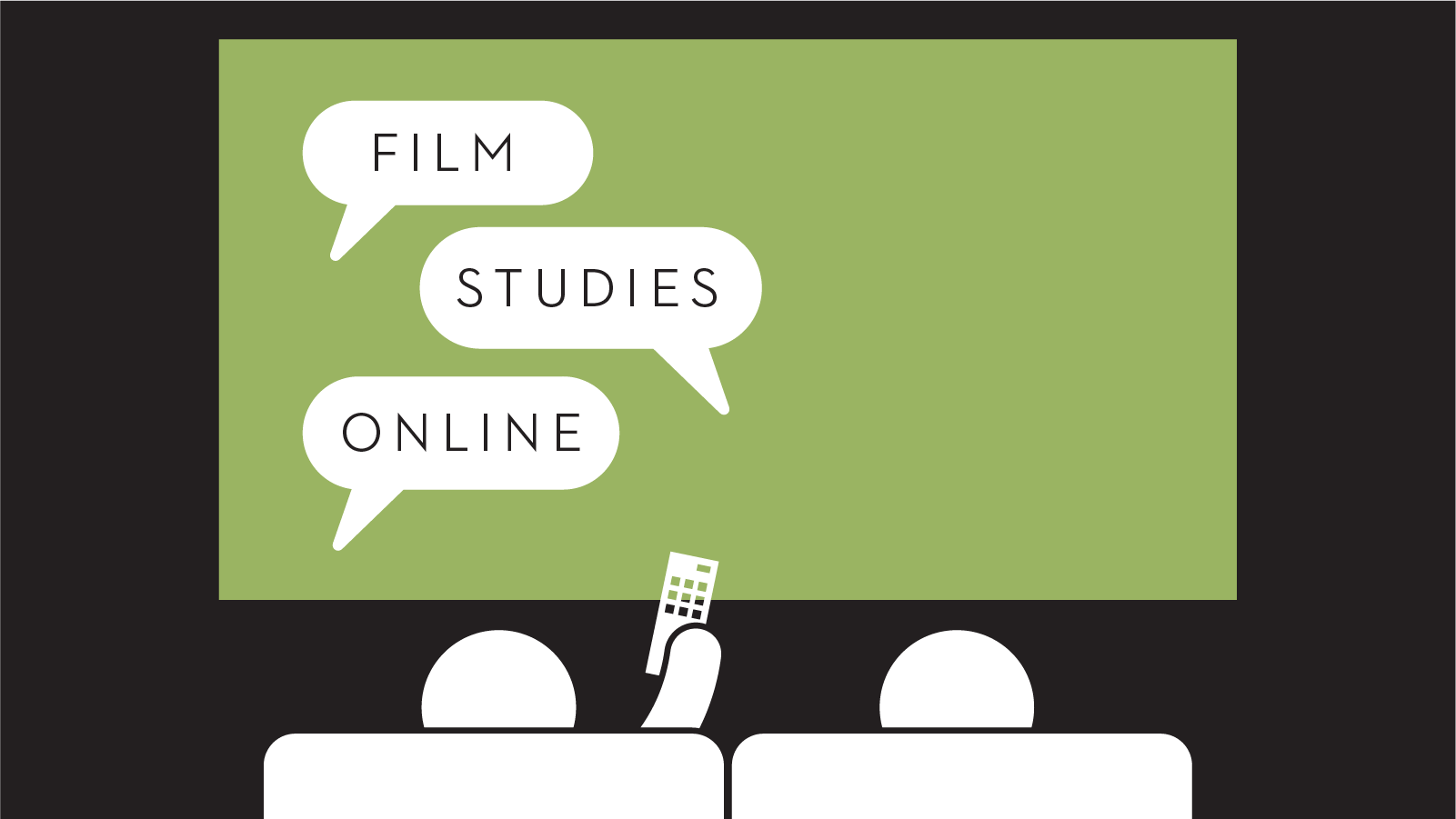 Film Studies Online Library
Catch up on previous Film Studies Online offerings below. You can also visit the Ask Andrew page to learn more about the world of film from weekly videos in which our resident film expert answers your questions about the movies.
Online Film Discussion: 12 Angry Men • Monday, August 3, 2020

Online Film Discussion: 3 Women • Monday, November 8, 2021

Online Film Discussion: A Face in the Crowd • Monday, March 23, 2020

Online Film Discussion: A Streetcar Named Desire • Monday, October 5, 2020

Online Film Discussion: Blow Out • Monday, July 20, 2020

Online Film Discussion: Brazil (1985) • Monday, April 26, 2021

Online Film Discussion: Cat People (1942) • Monday, October 12, 2020

Online Film Discussion: Daisy Kenyon • Monday, May 17, 2021

Online Film Discussion: Days of Heaven • Monday, October 26, 2020

Online Film Discussion: Do The Right Thing • Monday, January 18, 2021

Online Film Discussion: Dr. Strangelove • Monday, March 1, 2021

Online Film Discussion: Eve's Bayou • Monday, March 8, 2021

Online Film Discussion: Far From Heaven • Monday, June 14, 2021

Online Film Discussion: First Cow • Monday, January 11, 2021

Online Film Discussion: Forbidden Planet • Monday, May 4, 2020

Online Film Discussion: Frozen River • Monday, May 10, 2021

Online Film Discussion: Gaslight (1944) • Monday, November 2, 2020

Online Film Discussion: Gentlemen Prefer Blondes • Monday, December 13, 2021

Online Film Discussion: Goodbye Solo • Monday, April 12, 2021

Online Film Discussion: High Noon • Monday, June 8, 2020

Online Film Discussion: Imitation of Life (1959) • Monday, May 11, 2020

Online Film Discussion: In a Lonely Place • Monday, July 13, 2020

Online Film Discussion: Invasion of the Body Snatchers (1956) • Monday, August 31, 2020

Online Film Discussion: Johnny Guitar • Monday, November 30, 2020

Online Film Discussion: Klute • Monday, June 1, 2020

Online Film Discussion: Laura • Monday, March 30, 2020

Online Film Discussion: Meet Me in St. Louis • Monday, December 21, 2020

Online Film Discussion: Network (1976) • Monday, August 9, 2021

Online Film Discussion: No Country for Old Men • Monday, November 23, 2020

Online Film Discussion: O Brother, Where Art Thou? • Monday, March 14, 2022

Online Film Discussion: Once Upon a Time . . . in Hollywood • Monday, September 13, 2021

Online Film Discussion: Out of the Past • Monday, August 24, 2020

Online Film Discussion: Parasite • Monday, March 15, 2021

Online Film Discussion: Paths of Glory • Monday, June 29, 2020

Online Film Discussion: Punch-Drunk Love • Monday, February 14, 2022

Online Film Discussion: Rear Window • Monday, April 6, 2020

Online Film Discussion: Rocky • Monday, April 20, 2020

Online Film Discussion: Scarlet Street • Monday, November 16, 2020

Online Film Discussion: Smoke Signals • Monday, September 21, 2020

Online Film Discussion: Snowpiercer • Monday, February 1, 2021

Online Film Discussion: Some Came Running • Monday, April 5, 2021

Online Film Discussion: Some Like It Hot • Monday, June 15, 2020

Online Film Discussion: Stella Dallas (1937) • Monday, May 9, 2022

Online Film Discussion: Strangers on a Train • Monday, January 10, 2022

Online Film Discussion: Sullivan's Travels • Monday, January 25, 2021

Online Film Discussion: Sweet Smell of Success • Monday, May 18, 2020

Online Film Discussion: The Battle of Algiers • Monday, November 9, 2020

Online Film Discussion: The Best Years of Our Lives • Monday, May 25, 2020

Online Film Discussion: The Birds • Monday, October 19, 2020

Online Film Discussion: The Court Jester • Monday, January 4, 2021

Online Film Discussion: The Darjeeling Limited • Monday, April 19, 2021

Online Film Discussion: The Elephant Man (1980) • Monday, May 24, 2021

Online Film Discussion: The King of Comedy • Monday, March 29, 2021

Online Film Discussion: The Lady Eve • Monday, August 17, 2020

Online Film Discussion: The Lady Vanishes • Monday, July 27, 2020

Online Film Discussion: The Lighthouse • Monday, February 15, 2021

Online Film Discussion: The Magnificent Ambersons • Monday, June 22, 2020

Online Film Discussion: The Master (2012) • Monday, July 12, 2021

Online Film Discussion: The Night of the Hunter • Monday, April 13, 2020

Online Film Discussion: The Parallax View • Monday, February 22, 2021

Online Film Discussion: The Remains of the Day • Monday, April 11, 2022

Online Film Discussion: The Right Stuff • Monday, December 7, 2020

Online Film Discussion: The Roaring Twenties • Monday, October 11, 2021

Online Film Discussion: The Swimmer • Monday, September 14, 2020

Online Film Discussion: The Third Man • Monday, April 28, 2020

Online Film Discussion: The Umbrellas of Cherbourg • Monday, February 8, 2021

Online Film Discussion: The World, The Flesh and The Devil • Monday, August 10, 2020

Online Film Discussion: Two Lovers • Monday, May 3, 2021

Online Film Discussion: Wild River • Monday, July 6, 2020

Online Film Discussion: Winter's Bone • Monday, December 14, 2020

Online Film Discussion: Wuthering Heights (1939) • Monday, March 22, 2021
In This Section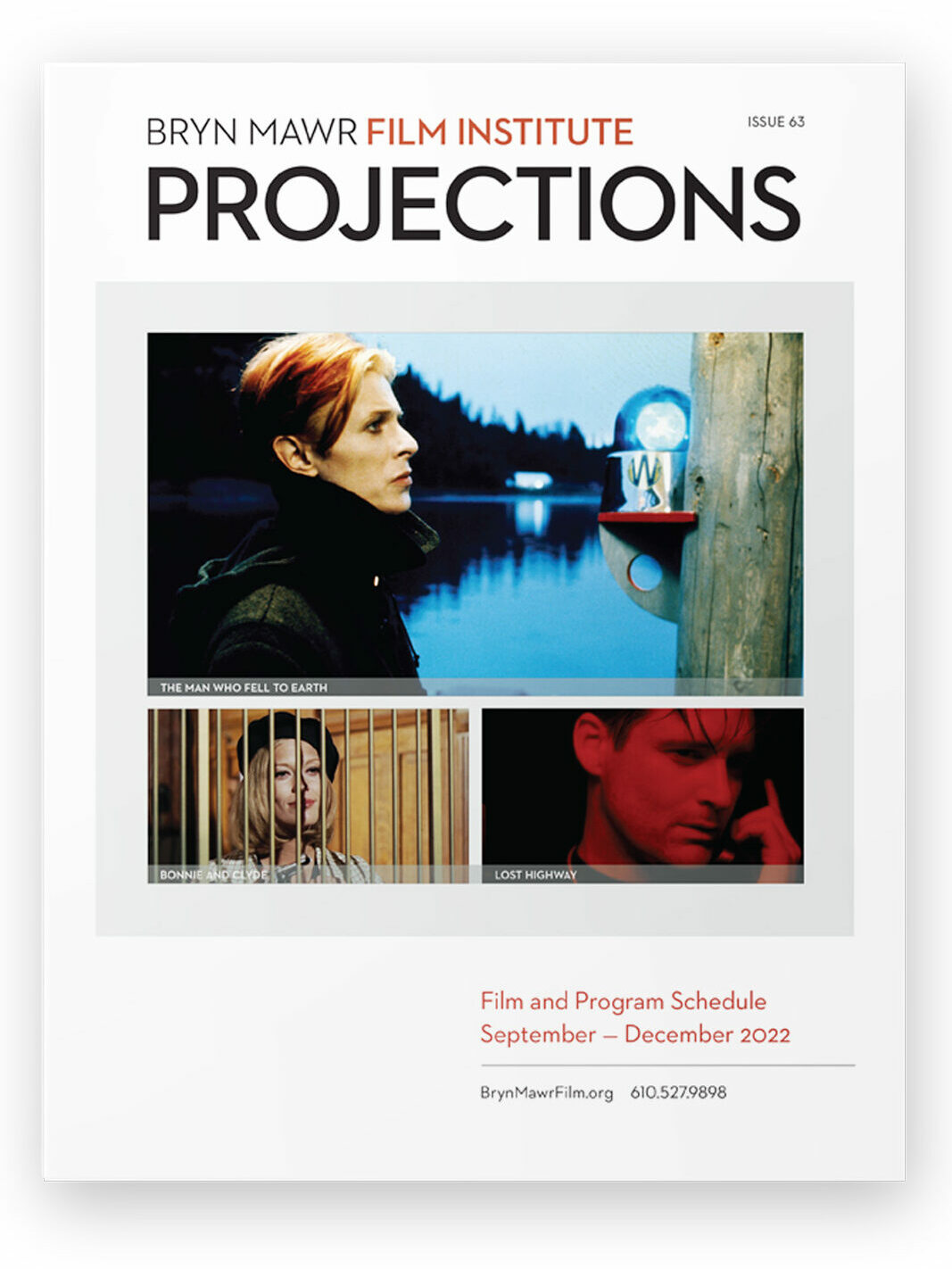 PROJECTIONS 63
September – December 2022
Announcements